The 2020 Legislative Session saw several positive health bills passed with solid bipartisan support. Bad health policy proposals were largely stopped or not considered. The WVCBP thanks partners West Virginians for Affordable Health Care and West Virginia Citizen Action Group. Our three organizations, along with several other individuals and partner groups, advocated for a Health Care for All agenda, of which three policies were passed and several more introduced.
Good Health Policies Made it Across the Finish Line
Clearing the I/DD Waiver Waitlist– SB 150, the FY 2021 budget bill, was finalized on the last day of the legislative session. The budget sets aside $19.8 million to clear the I/DD waiver waitlist to provide services to the 1,084 individuals currently on the waitlist. This victory comes after years of cuts to the home- and community-based services waiver, some of which are responsible for our current Medicaid surplus.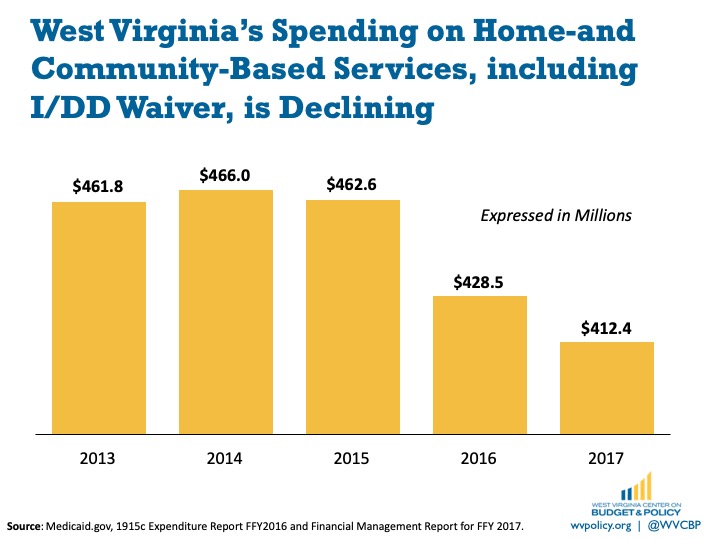 Insulin Copay Caps- After passing the House overwhelmingly and then stalling in the Senate for several days, a bipartisan group of senators worked together to pass HB 4543, which caps the maximum monthly copays at $100 for insulin for West Virginians who have private health coverage. Insulin copay caps are expected to improve affordability, increase medication adherence, and reduce negative health outcomes. Although the WV House's bill capped the monthly copay at $25, a compromise was made in order to get the bill passed. Advocates for insulin and overall prescription drug transparency agree that there is more work to be done to lower the cap, help address affordability for the uninsured, and improve transparency in the pricing of all prescription drugs. This is a critical first step in building support for all of that work.
Dental Coverage for Medicaid-enrolled Adults- SB 648, which provides for dental coverage to over 300,000 Medicaid-enrolled adults over 21 years old, passed the House and Senate with overwhelming bipartisan support. Thirty-five states offer dental benefits to this population, and advocates including the WV Oral Health Coalition have been working towards this victory for several years. Access to oral health care is linked to better health outcomes, reduced medical costs like emergency department visits, and increased work attendance.
MCO Provider Tax- SB 719, a tax on managed care organizations, also passed this session. Lawmakers made SB 648, the dental bill, contingent upon the passage of SB 719 in order to ensure funding for the state's portion of the cost of dental benefits. Nearly all states utilize some sort of provider tax, which allows them to draw down additional federal matching Medicaid funds. Implementation of dental benefits for Medicaid-enrolled adults now awaits federal approval of the provider tax.
Prescription Drug Pricing Transparency – SB 689, which requires pharmaceutical companies to justify high launch prices and price hikes, was passed through the WV Legislature this session. This is a positive first step to identifying solutions to address the rising cost of prescription drugs.
Note: Each of these bills still need to be signed by Governor Jim Justice in order to become law.
The Bad (all defeated!)
Medicaid Work Reporting Requirements- A perennial bill to take health coverage away from adults who struggle to meet and document a set number of work hours, HB 4018, was quietly defeated without ever being considered. Enacting this policy would lead to at least 37,000 West Virginians losing health coverage and hundreds of millions of federal Medicaid dollars lost. These coverage losses would come despite the fact that the vast majority of those subject to the policy are already working or meet an exemption category. Work reporting requirements have been struck down in states across the country as illegal and would have lead to costly litigation if enacted.
Although HB 4018 did show up on a House Health and Human Resources committee agenda in early February, advocates quickly mobilized in opposition to the proposal and the bill was never taken up.
Harm Reduction Bans- SB 286 would have enacted a statewide ban on evidence-based syringe exchange programs, which are a critical aspect of harm reduction. Syringe exchange programs have been proven to reduce the risk of getting and transmitting HIV, viral hepatitis, and other bloodborne infections. The programs also give public health professionals an opening to offer educational and medical services. A 2014 study found that for every dollar invested in expanding a needle exchange, $6 would be saved in HIV treatment.
Advocates for harm reduction, public health professionals, and individuals and professionals in recovery quickly mobilized to educate Senators on the serious potential harms of this bill, which was never taken up during session.
Sham Pre-existing Condition Protection Bill- SB 284, which was put forth by Attorney General Patrick Morrisey, purported to protect West Virginians with pre-existing conditions in the event that the Affordable Care Act is struck down in the courts. You'll remember that AG Morrisey has signed West Virginia onto that lawsuit and is arguing that the entire ACA should fall, including pre-existing condition protections, the Medicaid expansion, and other popular provisions of the law.
This bill fell far short of what it promised to do. First, it had very weak protections for West Virginians with pre-existing conditions, lacked non-discrimination protections, and included language that would allow insurers to deny residents health plans if they'd had a gap in health coverage or other indicators that they may be sick or costly. It also proposed a reinsurance pool, but identified no funding to replace the $1 billion in federal funds the state currently receives to provide federal subsidies and Medicaid expansion to residents with health issues. Without funding, costly health plans would be inaccessible to the vast majority of West Virginians with pre-existing condition protections.
Fortunately, the bill was defeated in the House Health and Human Resources committee. The most effective thing the Attorney General could do is withdraw West Virginia from the lawsuit to strike down the Affordable Care Act.
Other
Medicaid Trust Fund- SB 633 was proposed by Governor Justice in his State of the State address. It would have set aside $150 million of FY 2021's Medicaid surplus into a "lock box" or trust fund to use in future years to cover Medicaid-related costs. The bill passed the Senate but was never taken up in the House. It is unclear why the trust fund is needed, because the Legislature has access to use or repurpose the money either way.