JENNIFER WELLS, PRESIDENT
Community Change
Jennifer Wells is the senior organizer for Community Change's Reinvestment Team. She holds a Masters of Social Work from West Virginia University with a concentration in community organizing and social administration. With over ten years of experience, Jennifer has worked in child welfare, juvenile justice, and Medicaid Disabled Waiver programming. She currently serves as the Western Regional Representative on the WV Chapter of National Association of Social Workers Board, is on the WV Free Action Fund Board and is active with Huntington Women's Caucus and League of Women Voters. Originally from New Orleans, she is proud to call the Mountain State her home with her lovely husband, David.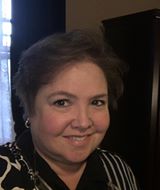 MARYBETH BELLER, VICE PRESIDENT
Marshall University
Dr. Marybeth Beller serves as the Director of Public Administration and Associate Professor of Political Science at Marshall University. She also directs the graduate internship program for the West Virginia Legislature. A native West Virginian, Marybeth earned a BA from WV State University, an MA from Marshall University, and a Ph.D. from the University of Kentucky, where she specialized in Public Policy and American Political Institutions. Her courses include Public Opinion and Propaganda; Data Analysis; Urban Administration and First Year Seminar. Marybeth also serves on the board of the ACLU and Odyssey Fellowship Committee of the University Honors Program at Virginia Tech University. Prior to joining the faculty at Marshall University, Marybeth served as a program administrator for senior nutrition services in Boone, Fayette, Clay, Kanawha and Putnam Counties.

KAREN KUNZ, SECRETARY
West Virginia University
Dr. Kunz teaches courses on public financial management, public budgeting, economic fiscal policy and advocacy, and civil disobedience at West Virginia University in Morgantown, WV. Her research interests include public finance and fiscal policy, political economy, and financial markets regulation. In addition, Dr. Kunz brings over 25 years of professional experience in the financial markets industry. She began her career in the municipal bond market before starting one of the first female-owned consulting firms in the industry. Her clients included institutional investors and traders, and boutique, regional and multinational firms. Dr. Kunz also serves on the board of directors for the American Association of Budget and Program Analysts (www.aabpa.org) and Public Financial Publications (PFP). Her first book, When the Levees Break: Re-visioning Regulation of the Securities Markets, and related blog are at www.revisioninginvesting.com.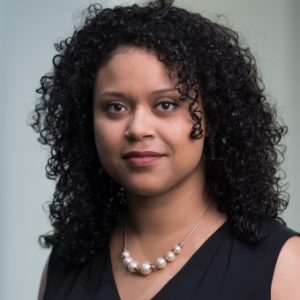 GABRIELLE CHAPMAN
The Humane Society of the U.S.
Gabrielle Chapman is Senior Social Justice Analyst at The Humane Society of the United States. She previously served at Executive Director of the Call to Action for Racial Equality (CARE) Coalition and was a Justice Fellow at the Open Society Foundation.

JOHN CHRISTENSEN
Government Relations, Business Development for Mountain View Solar
John Christensen serves as Government Relations Representative for Mountain View Solar in West Virginia's Eastern Panhandle. He is also Vice President of the Eastern Panhandle Labor Council and hosts the "Labor Beat" Radio Show from Shepherdstown, WV. He serves on both the Berkeley County Economic Development Authority and the Solid Waste Authority.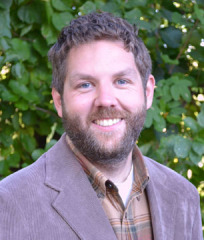 DANIEL EADES
West Virginia University Extension Service
Daniel Eades is rural economics specialist for West Virginia University Extension's Community, Economic, and Workforce Development (CEWD) unit. His technical expertise in community data analysis and economic impact analysis provides communities and local leaders with information necessary to make informed economic development decisions. Prior to joining the WVU Extension Service in 2010, Eades worked as a research associate in Clemson University's EDA University Center and Regional Economic Development Research Laboratory conducting and supporting input-output analyses and industry cluster initiatives throughout South Carolina. His teaching, research, and outreach activities cover a breadth of regional and community economic development issues important to rural West Virginians.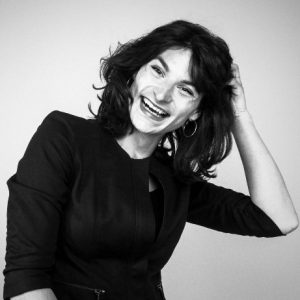 ROSEMARY KETCHUM
NAMI Marian House Center and Wheeling City Council
Rosemary Ketchum lives in Wheeling, West Virginia where she works as the Associate Director of the NAMI Marian House Center for persons with mental illness and serves on the Wheeling City Council. She is a member of the Board of Directors of the ACLU of West Virginia and is the President of the ACLU-WV regional chapter. As a community advocate, Rosemary helps create community solutions through grassroots collaboration focusing on the social and economic challenges facing the state.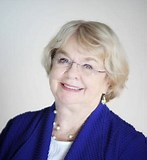 RENATE PORE
Retired public health professional and health care activist
In addition to earning a PhD in history from West Virginia University and a Masters in Public Health from the University of North Carolina at Chapel Hill, Renate studied as a Fulbright Scholar at the Friedrich Wilhelms University in Bonn, Germany. During her long career, she has worked for the West Virginia Department of Public Health, served as director of the Governor's Commission on Children and Families, and served as executive director of Governor Gaston Caperton's Health Care Planning Commission and the Tri-State Community Health Center. She has helped found several non-profit organizations advocating for health care for children and families and continues to serve on several non-profit boards advocating for laws and policies for a quality, affordable health care system for all people.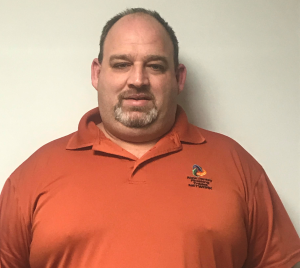 BRIAN STANLEY
Painters and Allied Trades Union IUPAT DC 53
Brian Stanley is the Director of Organizing for the Painters and Allied Trades in West Virginia and surrounding areas. He is past president of the Parkersburg Area Labor Council. Brian also serves on the Our Children Our Future Campaign steering committee. He lives in Parkersburg with his wife Stephanie and daughter Braelyn.

JIM WHITE
Concord University
Jim White is a Professor of Political Science at Concord University in Athens, WV, where he has taught since 1998. He earned his Doctorate in Political Science from American University, his Masters Degree in Public Affairs from North Carolina State University, and his Bachelor's Degree in Political Science from Duke University. Before coming to Concord, Dr. White worked in various capacities for the United States Department of Health and Human Services, administering child care and public assistance programs. He has also served as an aide to both New York Senator Daniel Patrick Moynihan and New Jersey Governor Thomas Kean.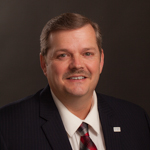 JOE WHITE
West Virginia School Service Personnel Association
Joe White is the Executive Director of the West Virginia School Service Personnel Association. In 1994, Joe became a member of the WVSSPA, and has served the association in many different roles. In 2007, Joe worked as a Field Staff representative for the WVSSPA, recruiting new members all over the state. He served as Vice President of the state executive committee from 2007-2010. In January 2014, Joe served as the Political Director for the WVSSPA. In March 2014, he was hired as the association's Executive Director. A devoted WVSSPA member for over twenty years, Joe has a strong commitment and vision for the association.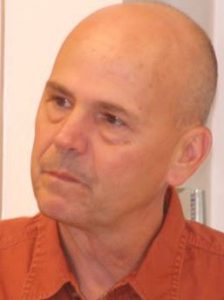 RICK WILSON
American Friends Service Committee
Rick Wilson is the Director of the West Virginia Economic Justice Project for the American Friends Service Committee. He is a regular contributor to the Charleston Gazette-Mail's editorial page as well as to WVCBP reports and issue briefs. Rick serves on multiple progressive coalitions across West Virginia. He resides in Milton, West Virginia.