TED BOETTNER, EXECUTIVE DIRECTOR
As the co-founding Executive Director of the West Virginia Center on Budget and Policy, Ted brings a wealth of experience and understanding of state fiscal and economic issues. In addition to running the Center, Ted is the author of numerous reports on state tax and budget issues, economic development, and family economic security, including the annual "State of Working West Virginia." Ted frequently presents policy proposals to the West Virginia Legislature and testifies before committees. He also regularly addresses statewide civic groups on state tax, budget and economic policies and is frequently quoted in news stories from a variety of state and national publications. In 2011, The State Journal named Ted "one of the most influential businesses leaders" in West Virginia. Ted also serves on the board of directors of Legal Aid of West Virginia, The Dunn Foundation, and serves on the steering committee of the State Priorities Partnership. He has also taught at West Virginia University Institute of Technology and West Virginia University. Ted holds a bachelor's in journalism from West Virginia University and a master's in political science from the University of New Hampshire. Email Ted.
KELLY ALLEN, POLICY OUTREACH COORDINATOR
Kelly Allen is Policy Outreach Coordinator for the West Virginia Center on Budget and Policy. She is a native West Virginian who resides in Morgantown. She holds a B.A. in political science and communications from West Virginia University and a Master of Public Administration from Penn State University. She brings previous outreach experience working on health care coverage and access, as well as literacy issues. Kelly will begin her work with WVCBP focused on building coalition power around federal safety net issues, with an emphasis on the Farm Bill. She will be based out of Morgantown, allowing WVCBP to increase its outreach capacity in the northern part of the state.Email Kelly.
SETH DISTEFANO, POLICY OUTREACH DIRECTOR
Seth DiStefano is Policy Outreach Director for the West Virginia Center on Budget and Policy. A native of Randolph County, WV, he is a graduate of Tygarts Valley High School and holds a B.A in Liberal Arts and Sciences from West Virginia University. Seth has experience organizing both electoral and issue-based capacities, and, in 2006, he was elected and served as Chairman of the Randolph County Democratic Executive Committee. Following a successful election cycle, he turned his focus toward issue advocacy, serving as Field Organizer for ACLU of WV. Campaigns he has managed include adding protections for LGBT West Virginians to the State's Human Rights Act and Fair Housing Laws, fighting back attempts to build a new prison in the state, and working for the successful passage and enactment of a consent-based vehicle search reform policy to combat racial profiling. Seth's goal at the Center is to increase Tax Fairness for West Virginia's working families through the passage of a refundable state Earned Income Tax Credit. Email Seth.
LINDA FRAME, OPERATIONS MANAGER
Linda Frame is Operations Manager with the West Virginia Center on Budget and Policy. She is responsible for managing the organization's grants and fundraising activities, financial functions and special projects. She has worked in Washington, DC and Charleston, West Virginia for non-profit organizations and has served on the board of West Virginia- based groups. Linda holds a B.S. in Psychology from St. Lawrence University and an M.S. in Environmental Science and Public Policy from George Mason University. Email Linda.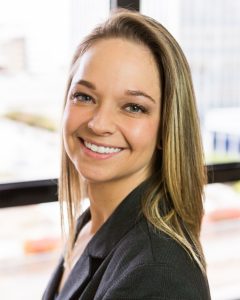 TARA HOLMES, PUBLIC POLICY FELLOW
Tara Holmes is a Public Policy Fellow with the West Virginia Center on Budget and Policy. Her work at the center will focus on gender equity, corrections reform, and health-related policy. Tara is a PhD candidate in Women's Gender, and Sexuality Studies at Stony Brook University in New York. Her research is centered on analyzing the effects of neoliberalism on marginalized populations, particularly working-class women and women of color. She is a native of Sissionville, West Virginia and holds a B.A. in political science from Marshall University, a M.A. from the University of North Carolina at Greensboro in Women's and Gender Studies, and a M.A. from Stony Brook University in Cultural Analysis and Theory. Email Tara.

JESSIE ICE, SENIOR POLICY ANALYST
Jessie Ice is a Senior Policy Analyst with the West Virginia Center on Budget and Policy. She is a native West Virginian originally from Braxton County. She holds a B.A. in History and African American Studies from the University of Virginia, Masters of Public Administration and Social Work from West Virginia University, and a M.S. and Ph.D. in Political Science from Florida State University. Jessie's experience focuses on using data to understand the impacts of state and local public policy. She has authored in the "Oxford Handbook of State and Local Government" and presented at conferences around the country and in Canada. She has taught public policy and data analysis at Florida State University and West Virginia University and online as well as numerous adult education classes within the community. Jessie also serves on the Board of Directors for West Virginia Court Appointed Special Advocates (CASA). Email Jessie.
SEAN O'LEARY, SENIOR POLICY ANALYST
Sean O'Leary is a Senior Policy Analyst with the West Virginia Center on Budget and Policy. Since joining the Center in 2010, Sean has authored numerous reports on working family issues, economic development, and state and federal budget and tax policy, including annual reports on the state budget and the State of Working West Virginia. In 2011, Sean co-authored "The Importance of Federal Earmarks to State Coffers" that appeared in the Journal of Public Budgeting, Accounting & Financial Management. Sean also collaborates with West Virginia Kids Count for the annual West Virginia Kids Count Data Book. Sean holds a B.A. in political science and economics and a Master of Public Administration from West Virginia University. Email Sean.
We are Hiring! Join Our Team!
The WVCBP has an immediate opening for a Communications Specialist position. Interested applicants should forward their resumes to info@wvpolicy.org.
Summer Internship
The WVCBP is now accepting resumes for our summer internship program.
The WVCBP internship program's mission is to partner our organization with highly motivated undergraduate and graduate students committed to building a shared prosperity through policy change. Our internship program prepares students for potential employment in the non-profit policy world by training them to conduct rigorous data and policy analysis while developing effective communications strategies.
The WVCBP offers summer internships paid at $15.00 per hour. A typical internship runs from mid May to early August. Internships are full time and include paid vacation and sick days. Interns work closely with WVCBP staff focusing on one of the following tracks:
Outreach and Communications
Policy research and Analysis
WVCBP interns are current students at a higher-education institution, or recent graduates, with preference given to graduate students.
To apply, please submit the following to info@wvpolicy.org:
Resume
2-3 page writing sample
One academic reference, one work-related reference, one personal reference