Early voting is underway in West Virginia, and if passed, Amendment 2 could undermine funding and services that voters have already chosen to prioritize via the passage of excess levies and bonds in their communities. If the tax exemptions in Amendment 2 are enacted, local governments statewide could see an estimated $205 million in revenue from excess and bond levies wiped out—undermining both the will of the voters and the programs and services those excess bonds and levies promised to provide.
Excess levies are an excess property tax used to provide supplemental funding for libraries, ambulance services, school building improvements, extracurricular activities, and other essential community services. Counties, school districts, and municipalities may also levy a property tax based on any bonds they have issued.
Currently, 44 of West Virginia's 55 school districts have excess levies in place. In addition, 20 school districts have active bond levies. Twenty counties fund fire services with property-tax funded excess levies, while sixteen counties fund ambulance and EMS services with property tax-funded excess levies.
In each of these counties, a significant percentage of the excess levy's value is at risk under Amendment 2. Counties across West Virginia could see anywhere from 7 percent to 37 percent of their total property tax revenue lost if the tax exemptions included in Amendment 2 are enacted and could subsequently lose that percentage of the value of their excess levy.
While some Senators have proposed a plan to replace counties' lost revenue, that plan is based on flawed revenue and spending assumptions, does not have the support of the full legislature and governor, and is not guaranteed anywhere in the text of Amendment 2.
Rejecting Amendment 2 is the only way to ensure that excess levies that provide schools, fire departments, and emergency services across the state with necessary funding are protected.
Read Kelly's full blog post.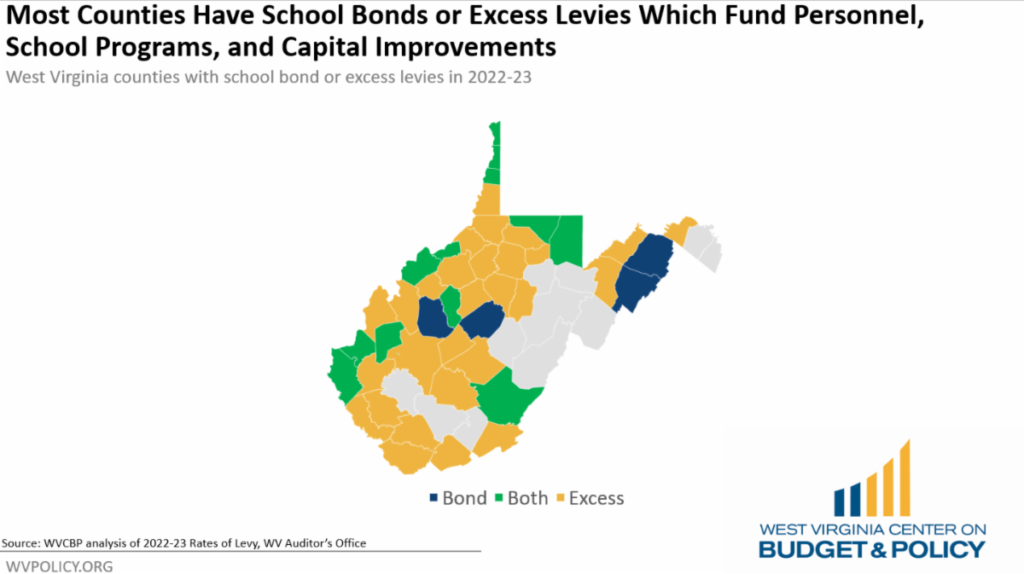 It's Open Enrollment Season. Here's What West Virginians Need to Know
Open enrollment for 2023 Affordable Care Act (ACA) Marketplace coverage began earlier this week. The Marketplace has been a critical feature of our health care system since its introduction in 2014. It provides quality health coverage for families who are not eligible for employer-sponsored coverage, Medicare, or Medicaid.
Our new blog post highlights some recent developments that make Marketplace coverage more affordable and accessible, including:
Increased Premium Tax Credits
West Virginians who obtain their health coverage through the ACA's Marketplace will continue to be eligible for increased financial assistance resulting in lower premiums and out-of-pocket costs via increased premium tax credits. The Inflation Reduction Act's passage continued these increased tax credits, or subsidies, through 2025, improving health coverage affordability for all West Virginians with Marketplace coverage.
With the enhanced subsidies, families making up to 150 percent FPL (roughly $27,500 for a family of two) are eligible for no-cost plans, while those making over 400 percent FPL will also see relief.
The Family Glitch Fix
This year, the federal government finalized a rule that will make it easier for family members of someone with employer coverage to calculate an affordable employee coverage offer accurately. Previously, if a person was eligible for health insurance through their job, but it became unaffordable to add their family members to the employer plan, their family members were considered ineligible for subsidies on the Marketplace. The glitch essentially locked out otherwise qualified folks by pegging their eligibility to an affordable single-person plan rather than the unaffordable family plans. Now that the federal government has addressed this problem, an estimated one million more families will be eligible nationwide, including low-paid workers, small-business employees, service industry workers, and children.
Smooth Re-enrollment
The Marketplace has also improved in other ways to make re-enrollment easier. For example, providers can no longer prevent people from enrolling because of past-due premiums. Further, the site will also accept self-attestations rather than requiring individuals to provide proof that they do not have affordable employer-based health insurance.
These new provisions mean that coverage will be more affordable for West Virginians this year.
If you are uninsured or anticipate enrolling or re-enrolling in a Marketplace plan, online and over-the-phone help is available here. Additionally, a list of local ACA Navigators and more is available here.
Read Rhonda's full blog post.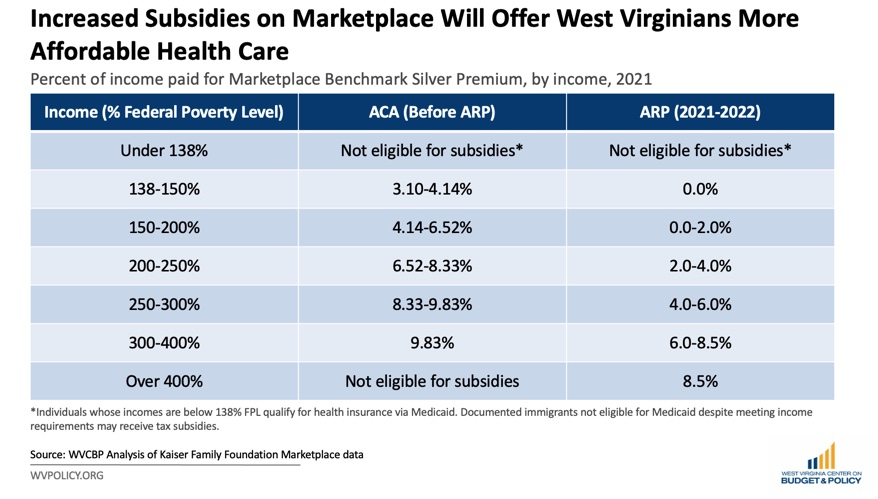 Early Voting is Underway! Take Action to Defeat Amendments 2 and 4
Early voting in West Virginia started last week and Election Day is next Tuesday, Nov. 8. Get out to the polls this fall and help us defeat harmful Amendments 2 and 4!
If passed, Amendment 2, or the "Property Tax Modernization Amendment" would amend the constitution to give the state legislature the authority to exempt business machinery and equipment, business inventory, and personal vehicles from property taxation. As such, passage of the amendment would give the legislature control over $515 million of property tax revenue, or 27 percent of total property tax revenue in the state, resulting in the fulfillment of a long-term goal of state legislators to take control of a significant portion of property tax revenue in order to pursue property tax cuts that largely benefit out-of-state businesses.
The proposed exemptions under Amendment 2 would result in local governments losing control over an essential revenue stream. The $515 million in property tax revenue from personal vehicles and business machinery and equipment, business inventory, and other business personal property accounts for up to 37 percent of total property tax revenue in some counties. The loss of this critical revenue will adversely impact the ability of municipalities, county governments, and school districts to provide needed services that benefit all West Virginians, and will likely lead to cuts to services or increased taxes on other parties, like homeowners.
Meanwhile, Amendment 4 would strip education experts of the ability to make decisions about school policy and curriculum and give that power to state legislators, setting the stage for book bannings and other political stunts.
As early voting gets underway, here are two key ways you can take action to help us defeat Amendments 2 and 4:
Update your social media pages with our digital toolkit, where you can find profile pic images, sample social media posts, and factsheets.
Share our partner (the West Virginia Education Association)'s new commercial! Here it is on twitter and here it is on Facebook. Please like, comment, and share to make sure more people see it!
Learn more about what's at stake here.
Find your polling place here.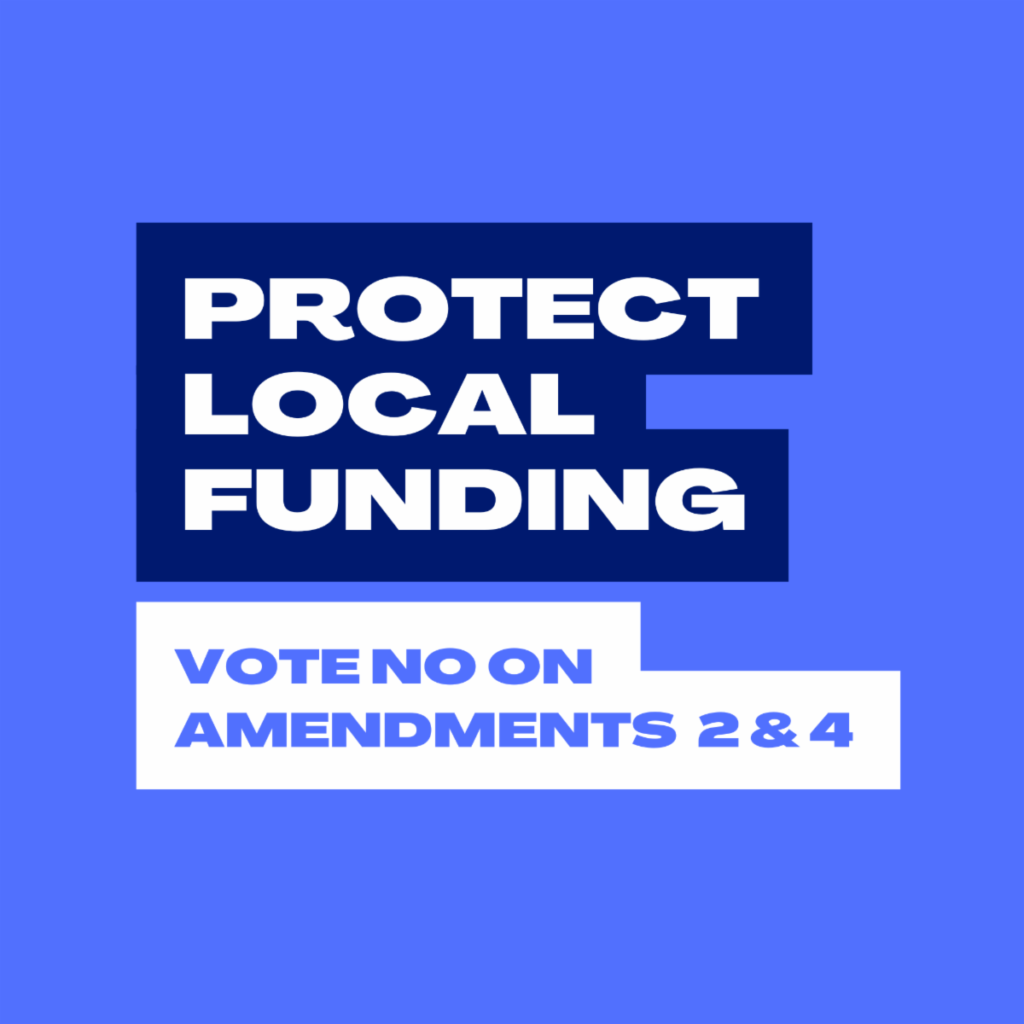 6,200 WV Children Lost Child Care Subsidies this Week as Pandemic Relief Expired
In response to the COVID-19 pandemic, the federal government allotted hundreds of millions in relief funds to support child care in West Virginia. But limits on eligibility for child care subsidies became more restrictive on Nov. 1, resulting in thousands of families losing access to the funding that allowed them to afford child care. A recent article, featuring insight from WVCBP executive director, Kelly Allen, provides further details. Excerpt below:
For the past 28 months, federal subsidies have helped West Virginia families afford child care and owners keep the lights on.
Some West Virginia children, whose parents have low incomes, have qualified for similar child care subsidies for years. But in 2020, more than 9,000 kids became newly eligible for free child care when their parents were deemed essential workers during the pandemic.
Starting November 1, new income requirements go into place and 6,200 of those kids will lose their subsidies, according to the Department of Health and Human Resources. The rest will lose them next summer.
Some parents, who make just above the new income threshold, are facing the choice of either paying the enormous cost of child care, which averages $845 per month in West Virginia, or leaving the workforce. Meanwhile, many teachers plan to quit when the subsidies expire, exacerbating staffing shortages. Those staffing shortages will likely lead to a decrease in child care slots, making it even more difficult for West Virginia parents to find child care. Currently, the state has about 40,000 child care slots and 68,000 children under six with two working parents.
The cutbacks mark the beginning of the end of a period in which the federal government pumped about $330 million into child care in the state, helping the fragile industry survive the pandemic and chart a new path forward.
Many of the beneficiaries of that aid are feeling the sting of learning, sometimes on short notice, that they'll have to find another way to pay for child care.
Child care costs are sky-high across the country but West Virginia fares worse than most. While on average parents in the U.S. pay 25% of their household income toward child care, West Virginians pay about 35%.
Before the pandemic, the only families that qualified for federal child care subsidies were making under 150% of the poverty level, a little under $42,000 for a family of four.
Legislation like the CARES ACT and the American Rescue Plan dramatically expanded that reach. Without further funding, child care will likely return to past levels.
Currently, West Virginia puts roughly $9 million toward child care subsidies, which is close to the minimum required to receive federal money, and there are no significant state funding increases on the horizon.
Read the full article.

Join the WVCBP at Our 10th Annual Budget Breakfast!
As November's election and the 2023 legislative session approach, the West Virginia Center on Budget and Policy staff would like to invite you to join us at our 10th annual Budget Breakfast, taking place on January 20, 2023.
Each year, the WVCBP holds this event to provide analysis of the Governor's proposed budget. You'll hear from our executive director, Kelly Allen, our senior policy analyst, Sean O'Leary, and our chosen keynote speaker, to be announced closer to the event.
Please find further event details below. You can register for the event here.
WHAT: WVCBP's 10th Annual Budget Breakfast
WHEN: January 20, 2023. Breakfast will be available starting at 7:30am. The WVCBP's analysis of the Governor's 2024 proposed budget will begin at 8am, followed by keynote speaker presentation and time for Q&A.
WHERE: Charleston Marriott Town Center (200 Lee Street East, Charleston, WV 25301)
WHO:
Kelly Allen, WVCBP executive director
Sean O'Leary, WVCBP senior policy analyst
Keynote Speaker (to be announced)
PLEASE NOTE: The cost of a single standard ticket is $50, but if you take advantage of our Early Bird Special (available to all who register by 12/31/22), you will receive $10 off.
We appreciate your ongoing support of the WVCBP and we hope you can join us at next year's event!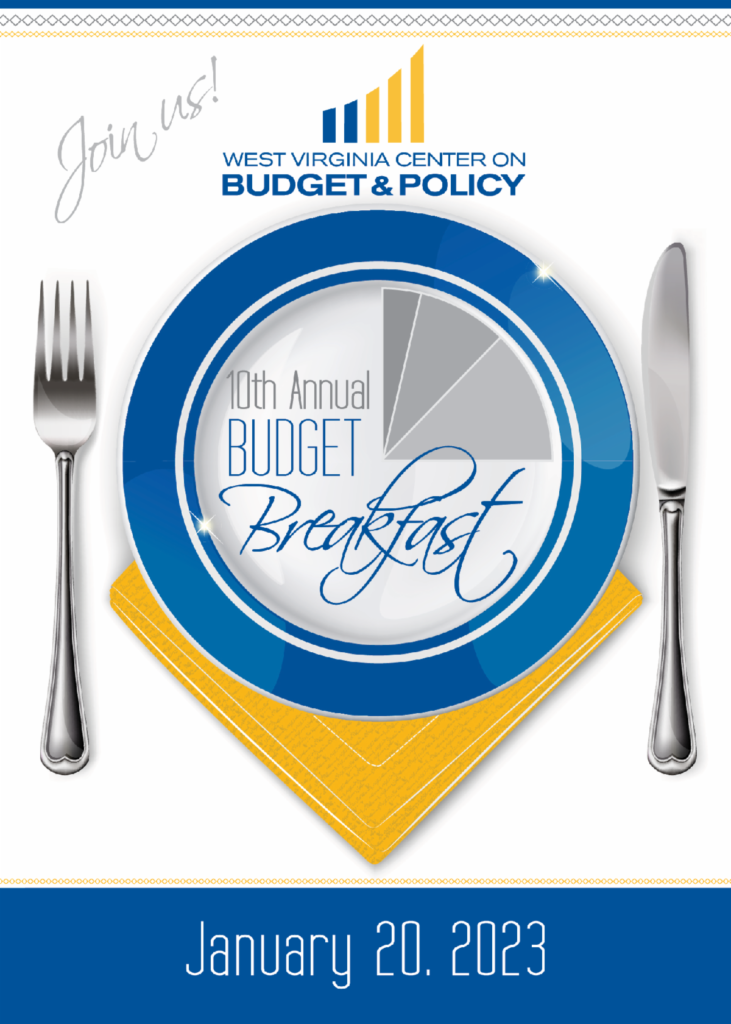 Food for All Summit 2022: Amplifying Appalachian Voices
The fourth annual Food for All Summit is a place to learn about the decisions that state and federal policy makers are considering that affect both food access and farm viability. Come learn, build skills, and develop policy-changing ideas!
The event will take place on November 16 from 10am-4pm at the Brushy Fork Event Center (929 Brushy Fork Road, Buckhannon, WV 26201).
Please refer to the event landing page for updates on the event itinerary, speakers, and more. There is no cost to attend. Breakfast and lunch will be provided, but registration is required.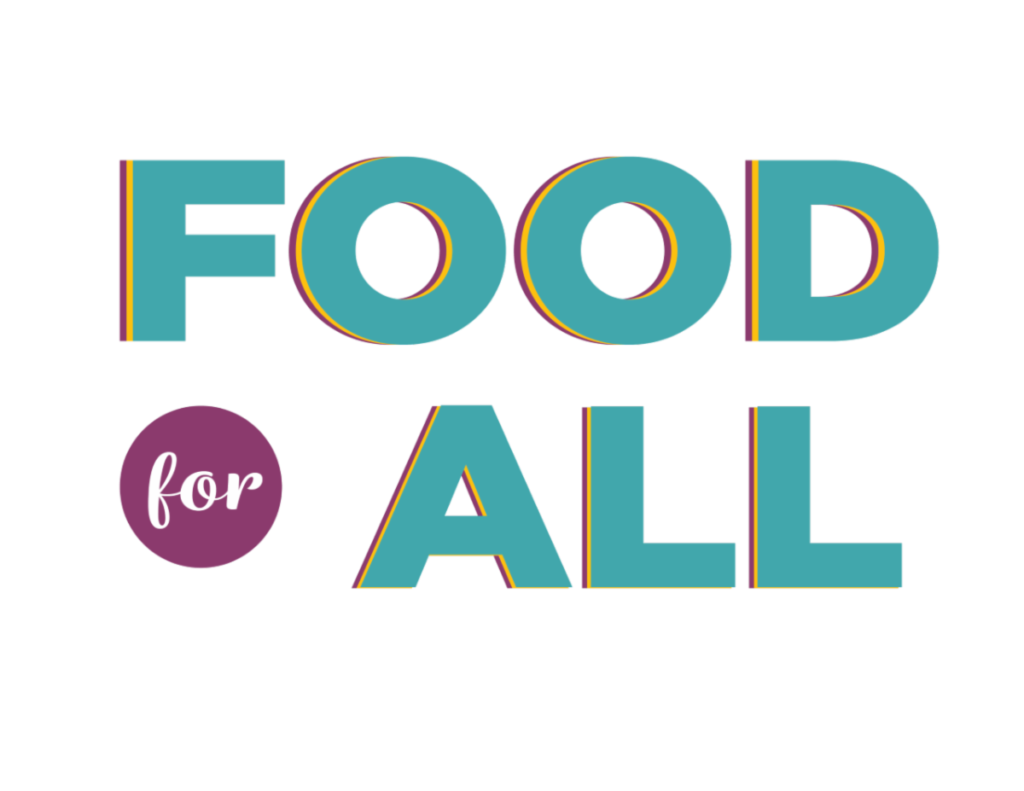 Share Your Medicaid Experience with Us!
The WVCBP's Elevating the Medicaid Enrollment Experience (EMEE) Voices Project seeks to collect stories from West Virginians who have struggled to access Medicaid across the state. Being conducted in partnership with West Virginians for Affordable Health Care, EMEE Voices will gather insight to inform which Medicaid barriers are most pertinent to West Virginians, specifically people of color.
Do you have a Medicaid experience to share? We'd appreciate your insight. Just fill out the contact form on this webpage and we'll reach out to you soon. We look forward to learning from you!
You can watch WVCBP's health policy analyst Rhonda Rogombé and West Virginians for Affordable Health Care's Mariah Plante further break down the project and its goals in this FB Live.