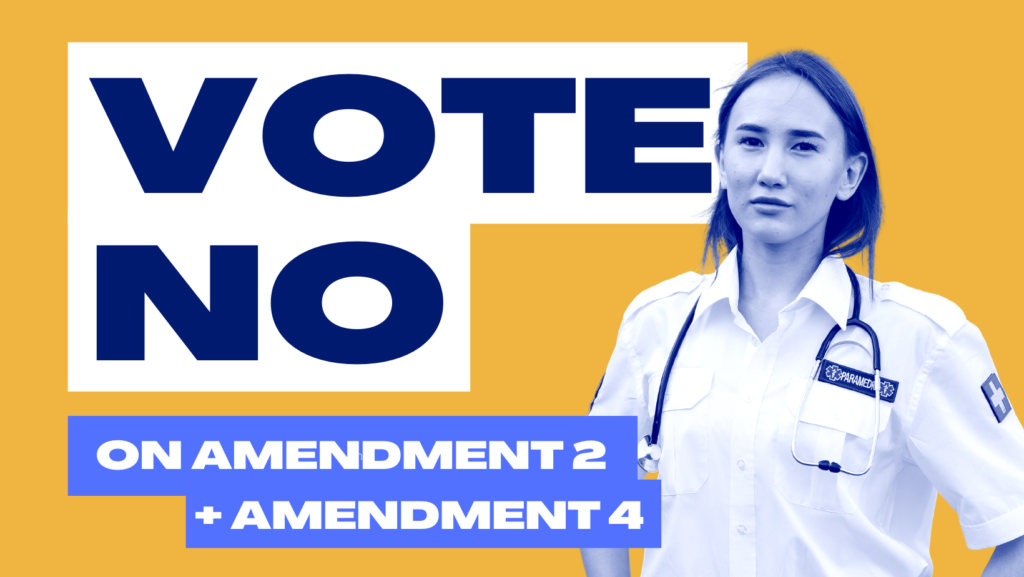 On November 8, West Virginians will vote on two constitutional amendments that would have profound impacts on the power of local communities to make decisions about our schools and local public services.
Amendment 2 would:
-Eliminate up to $346 million in funds that pay for public schools, firefighters, emergency services, buses and libraries
-Take power away from local communities, parents, small businesses, and families
-Eliminate protections for local services in the state constitution to make way for tax giveaways to out-of-state corporations
Amendment 4 would:
-Put politicians in control of our children's education over the input of education experts and parents
-Force a one-size-fits-all educational framework that would harm our schools
-Open the door to book banning and other political stunts
The campaign toolkit includes informative flyers, as well graphics and sample messages for social media.
Stop the power grab. Protect local control.