SCORE Initiative Announced
Yesterday at the state Capitol, Senate President Jeff Kessler announced the kick-off of his SCORE initiative, Southern Coalfields Organizing and Revitalizing the Economy.
In a statement released yesterday, Senator Kessler cited these goals for SCORE:
Increase funding for tourism advertising and development
Education and workforce development and retraining initiatives
Dedicating monies for viable redevelopment projects
Agribusiness and rural development opportunities
Increase Broadband access
Expanding and supporting intermodal transportation
Explore development of coalbed methane reserves
Support clean coal research and development
In last month's State of Working West Virginia, the WVCBP outlined the challenges facing southern West Virginia as coal-mining jobs continue to decline and market pressures slow coal production. Transition assistance is needed for the region and the SCORE initiative is a step in the right direction by policymakers.
Read more in the Charleston Gazette's Coal Tattoo blog.
VERA Presentation at Next Week's Interims
Next Tuesday, October 21 at 4:00PM, WVCBP's Fiscal Policy Analyst Sean O'Leary will present to state legislators on the need for Voluntary Retirement Accounts (VERA).
The WVCBP, along with the West Virginia Chapter of the AARP, has long supported VERA as a way for West Virginia's aging population to prepare financially for retirement. Many West Virginians have no access to a retirement plan at work, and VERA would provide a voluntary mechanism for small businesses to help their employees while retaining workers. Stop by the House Judiciary Committee next week to learn more when Sean makes his presentation.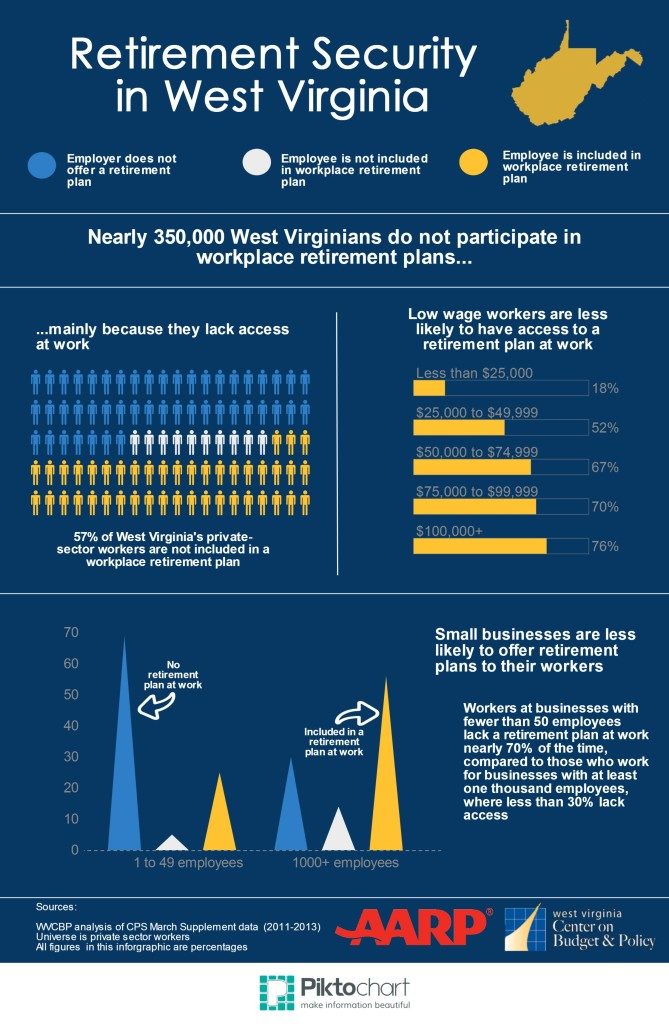 Reminder: Registration Now Open for Summit on Race Matters in Appalachia
The Summit on Race Matters in Appalachia is less than a month away – please hold your seat by registering today!
We've added another nationally known speaker, Dustin Washington, Director of the Community Justice Program with the American Friends Service Committee.
The event costs just $25 which covers registration for both days.
To learn more about the event and register, visit www.wvpolicy.org!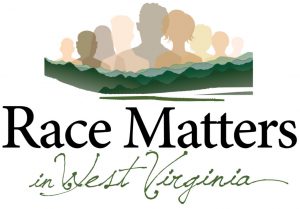 What is a Safe Water System? Let's Make it Happen!
A panel discussion & community conversation on our water
Thursday, November 6th
7-9pm (doors open at 6:45)
University of Charleston, Erma Byrd Gallery (in Riggleman Hall)
Event is free. Register here
Speakers include: Dr. Rahul Gupta (Kanawha-Charleston Health Department), Fred Stottlemyer (former director of Putnam PSD), and other safe water experts.
Despite legislation and promises from our politicians, our drinking water system is still at risk. The Public Service Commission's investigation of WV American Water has been pushed back until next year, and the legislation we have won is at risk. Hear experts explain what a safe water system might look like, and discuss among our community how we can achieve that goal.
Sponsored by: Advocates for a Safe Water System, WV Center on Budget & Policy, WV Council of Churches, National Association of Social Workers, and WV Healthy Kids & Families Coalition.