Every March, the Bureau of Labor Statistics revises state labor force statistics. Each month, the state unemployment rate and other labor statistics are approximated based on a sample national survey, which is used to produce an estimate for West Virginia. When other data sources are revised (e.g., when the Census releases new population data), those labor statistics are also revised, in what is known as the March benchmark revisions. These revisions showed that while the state's unemployment rate remained historically low in 2022, the state's employment was flat, its labor force shrunk, and it had the worst job growth in the nation.
As of February 2023, West Virginia's unemployment rate stood at 3.7 percent, the same rate from February 2022. While 3.7 percent is a historically low unemployment rate, it is not statistically significantly different from the national average.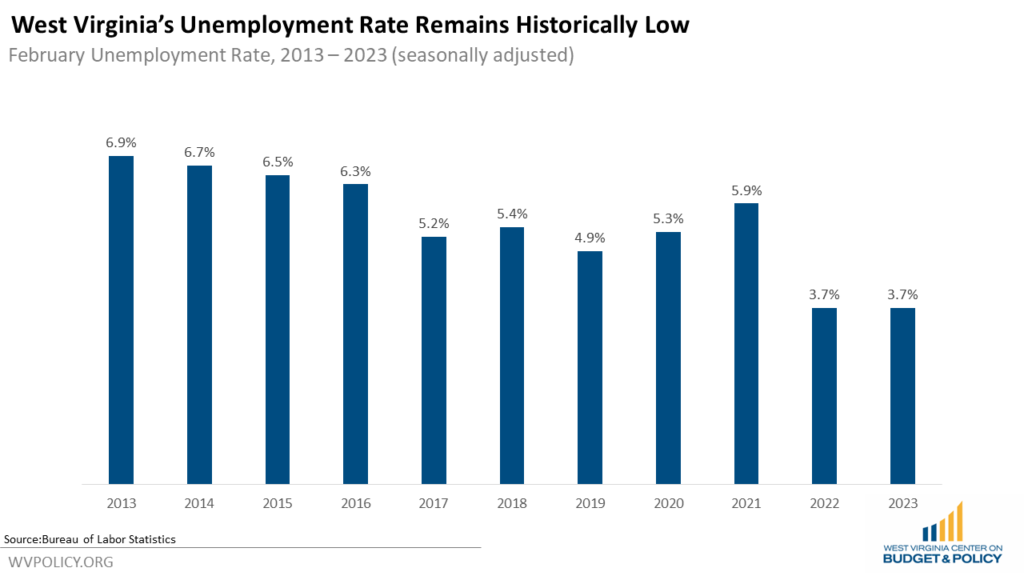 It is important to note that this historically low unemployment rate did not result from a historically high number of employed West Virginians. In fact, the number of employed West Virginians actually fell over the past year, with 1,705 fewer West Virginians employed in February of 2023 than in February of 2022. After recovering from the pandemic, the number of employed West Virginians has begun to fall, and West Virginia's low unemployment rate obscures the fact that fewer West Virginians are working.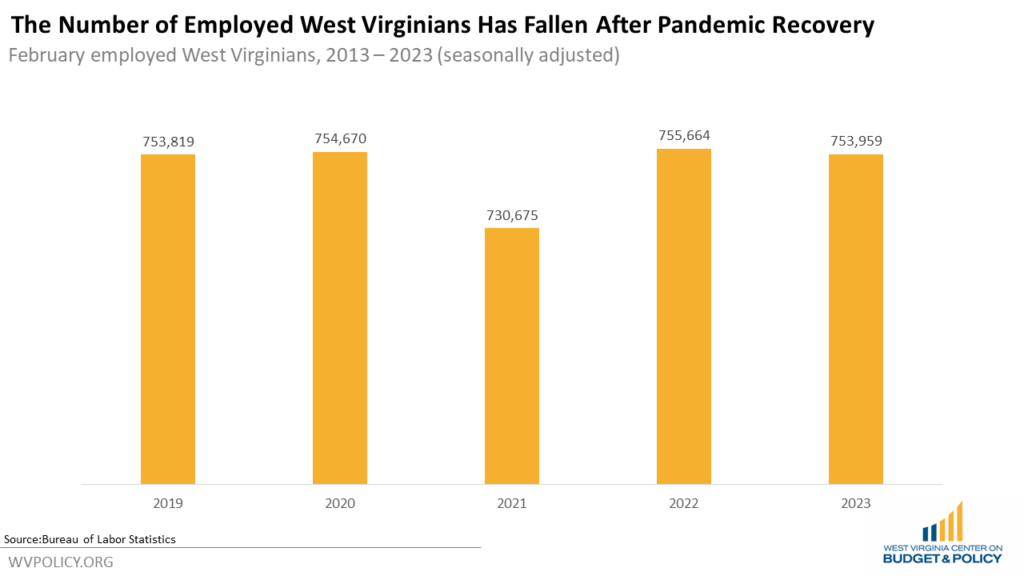 When it comes to job growth, West Virginia has fallen behind the rest of the country. While the nation as a whole enjoyed total non-farm employment growth of 3.5 percent over the past year, adding 5.2 million jobs, West Virginia's growth was only 0.7 percent, ranking last among the 50 states and D.C.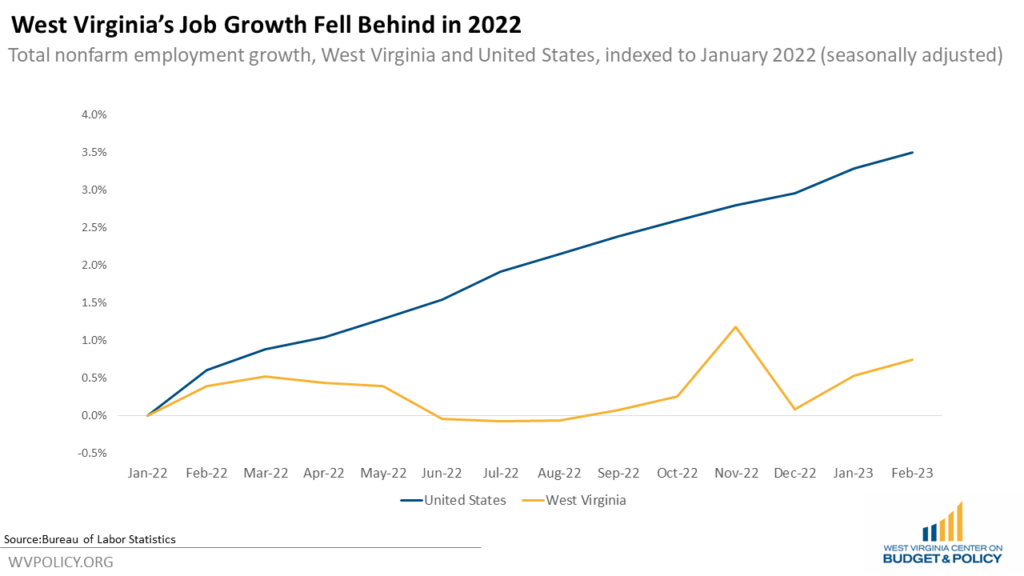 One possible explanation for the mismatch between West Virginia's low unemployment rate and its declining employment and slow job growth is population loss. West Virginia once again lost population in 2022, with deaths far outpacing both births and migration. With fewer West Virginians overall, it is possible to maintain a low unemployment rate while employment declines and job growth slows. As such, West Virginia's current low unemployment rate is not actual reason to celebrate; rather, state officials should be alarmed by the other statistics presented in this piece.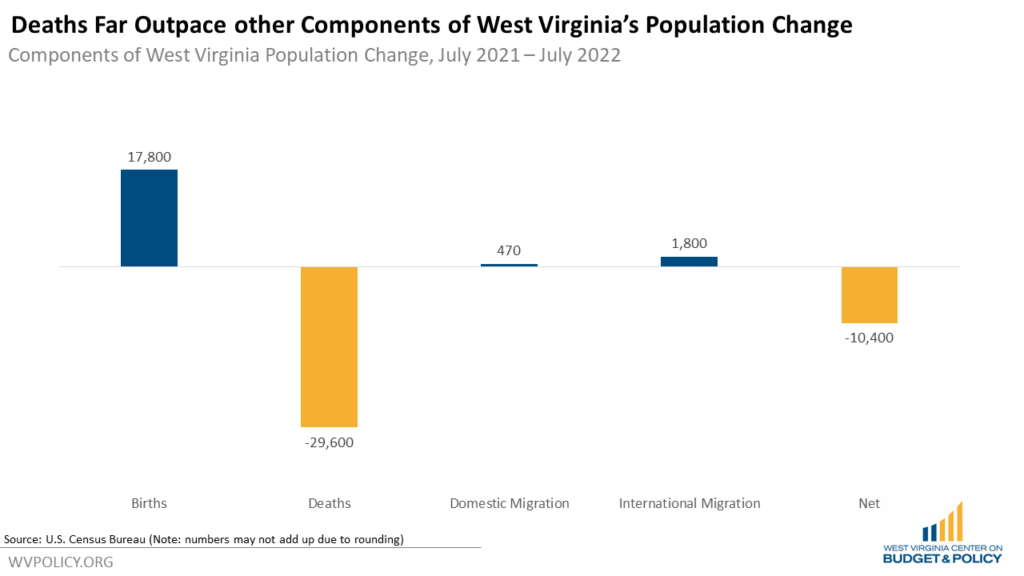 However, state officials continue to ignore these alarming statistics in favor of pursuing millions of dollars of economic incentives to select companies that do little to improve the overall economic health of the state, but make for good press announcements and ribbon cutting ceremonies.
With West Virginia's continued population loss masking other poor labor force statistics–and with deaths the leading cause of population loss–the state would be better served by its leaders focusing more on addressing the health and well-being of its people, instead of on pursuing more dubious tax cuts that will only make addressing pressing state needs increasingly difficult.