One year after Governor Justice declared a state of emergency in West Virginia's Division of Corrections and Rehabilitation (DCR), state government took action to address the agency's high staff vacancies. This week, lawmakers passed a series of bills (SB 1003, SB 1004, SB 1005) that will provide pay raises for correctional officers (COs). Although non-CO staff will receive two bonuses over the next several months, they were not included in the permanent pay raises given to COs.
There is bipartisan recognition that these bills fall short by leaving out non-CO staff. As a formerly incarcerated person, I understand that while lawmakers funded the corrections side of the Division of Corrections and Rehabilitation, they left behind the people who support rehabilitation. People like:
The chaplains who oversee all religious functions in DCR facilities. When I worked as a chaplain's assistant at Lakin Correctional Center, I witnessed our chaplain guide those who had lost loved ones through the grieving process – arranging funeral transports and providing emotional support.
Substance abuse therapists in the GOALS or RSAT programs who help people understand and overcome the substance use disorders that brought them to jail or prison.
Corrections Industries staff who teach and supervise residents who produce office furniture, clothing, and license plates for sale to state agencies. For me, Corrections Industries was my first experience of carrying the responsibility of a full-time, 9-to-5 job. When the Covid pandemic began in 2020, we were proud to do our part: sewing face masks for the public and personal protective equipment for the National Guard.
The reentry coordinators and institutional parole officers who help coordinate the nearly 2,000 prison releases that happen each year.
There are many, many more non-uniform staff who help us hold on to our dignity while we serve our time: the custodians who sanitize facilities and clean our clothing; the mail clerks who keep us connected to our loved ones; the counselors who work with you to develop and stay on track with your rehabilitative classes and programming. Together these people helped me learn new skills, a sense of discipline, and how to forgive myself. They too deserve good pay.
The emphasis on corrections above rehabilitation reminds me of the recreation experience at Lakin Correctional Center. During my incarceration, I watched how recreation deteriorated as the prison population – and need to cut costs – grew.
You can find Teri's full blog post here.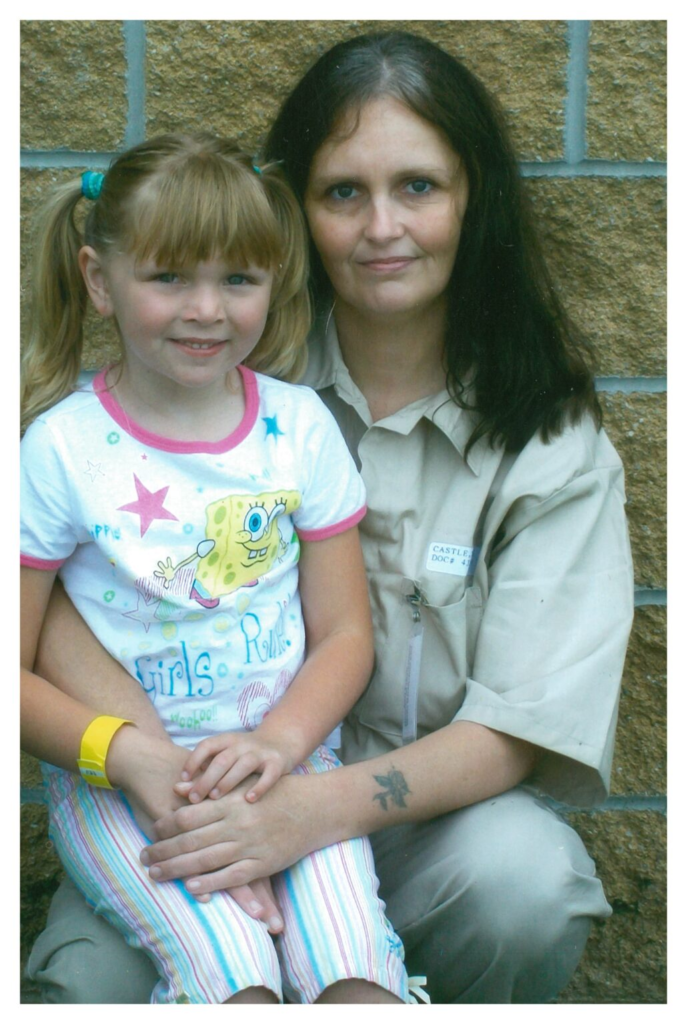 SNAP Requirement for Some Enrollees to Report Work Restarting
On July 1, 2023, West Virginia restarted pre-pandemic time limits for adults receiving food stamps via the Supplemental Nutrition Assistance Program (SNAP). The time limits apply to adults between 18 and 49 without a documented disability and without children under 18 in the household, often referred to as able-bodied adults without dependents (ABAWDs), though this term is problematic and inaccurate in many cases. Impacted adults are only eligible for SNAP for three months over a three-year period unless they report work or qualify for an exemption, which are listed below.
Nearly 21,000 adults in this category risk losing their SNAP benefits in West Virginia on October 1, 2023 unless they successfully report qualified work or an eligible exemption. This change will likely cause economic hardship and increased hunger for many individuals and families impacted by it. The broader food economy will also be impacted, as this change will result in up to $3.5 million per month and up to $42 million per year in lost federal food assistance flowing to our grocers and retailers.
On October 1, 2023, due to federal policy changes, the ABAWD population will be expanded to include adults up to 52; on October 1, 2024, it will expand further to include adults up to 54, which will uniquely impact older West Virginians. These expansions are expected to impact an additional 11,000- 12,000 West Virginians.
If you qualify for one of the exemptions listed below, please call the Department of Health at 1-877-716-1212 to report it right away to keep your food assistance.
Read Rhonda's full post here.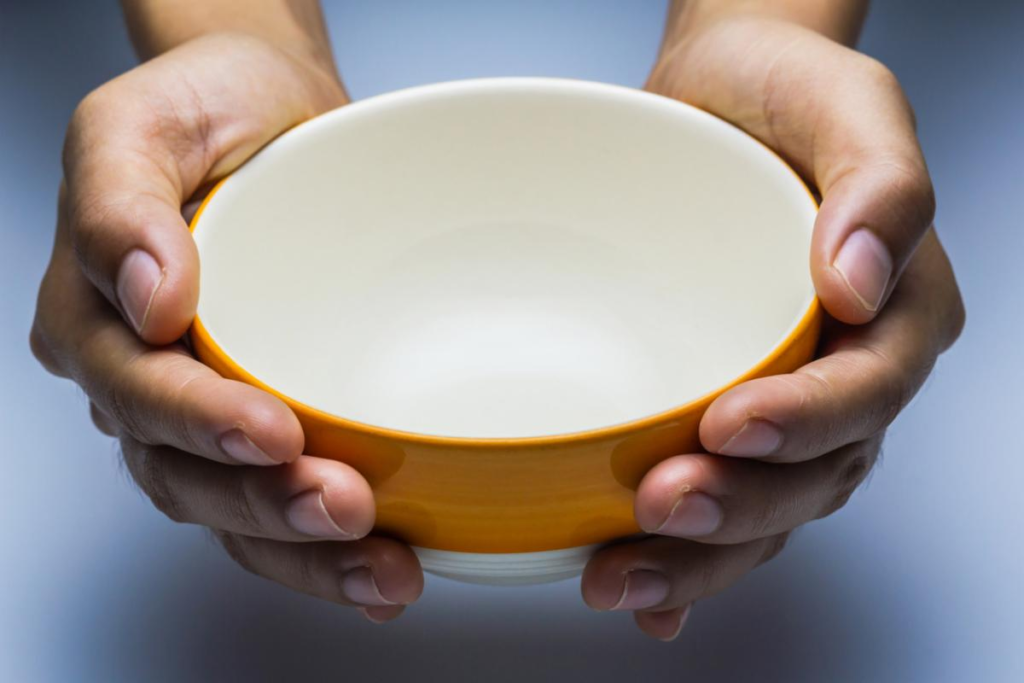 Save the Date: Leading for Justice Criminal Law Reform Coalition Conference November 10-12, 2023
In 2002, West Virginia taxpayers spent $84 million on prisons. In 2022, West Virginia taxpayers spent $223.8 million on prisons. Imagine a state where we have an extra $139 million and don't choose to spend it on caging our neighbors.
Join us on November 10-12, 2023, in Wheeling, WV for the annual Leading for Justice Criminal Law Reform Conference. We welcome participants with lived experience, as well as their families. Conference registration will open at the end of August. In the meantime, contact our Criminal Legal Policy Analyst, Sara Whitaker, swhitaker@wvpolicy.org, to learn more.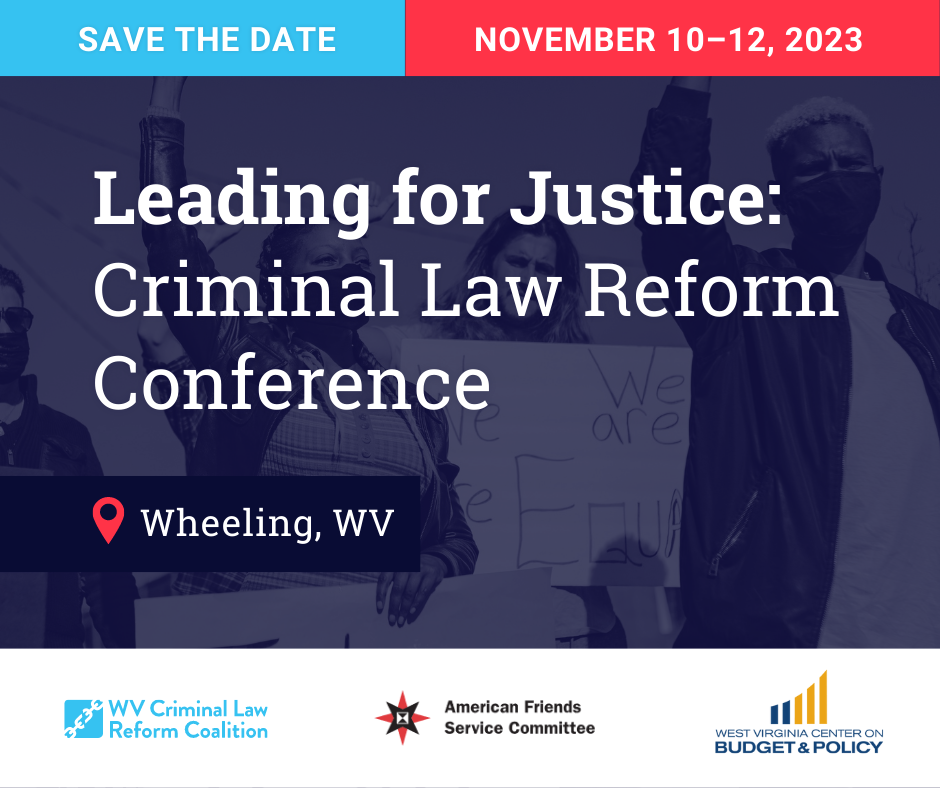 What We're Reading: Pain But No Gain: Arkansas' Failed Medicaid Work-Reporting Requirements Should Not Be a Model
A temporary Arkansas policy that took Medicaid enrollees' coverage away for not meeting onerous work-reporting requirements has, despite its many failures, continued to surface as a model for policymakers seeking to cut or limit access to Medicaid. House Republicans recently tried, unsuccessfully, to add a work-reporting requirement to Medicaid at the federal level. And after a federal judge vacated the Biden Administration's decision to revoke Georgia's Medicaid work-reporting requirement waiver, the state began implementing its policy in July, requiring a group of adults with low incomes to report 80 hours of work each month to keep Medicaid coverage.
The Arkansas policy was a failure in many respects:
The work-reporting requirement harmed thousands of people by taking away their health coverage, leaving many uninsured. It harmed thousands of others by requiring them to live under the ongoing stress of potential coverage loss.
People who were supposed to be exempted from submitting monthly proof of their work hours were not always shielded from losing coverage.
The requirement imposed extreme levels of red tape on targeted Medicaid enrollees, resulting in coverage losses and no increases in employment.
Read the full report from the Center on Budget and Policy Priorities here.
Why is West Virginia U Making Sweeping Cuts?
West Virginia University is facing an unprecedented budget crisis, resulting in plans to eliminate seven percent of full-time faculty and 32 programs. While the causes of the crisis are complex, WVU and the state's other colleges and universities have been forced to increase their reliance on tuition revenue as state support has declined. This has no doubt contributed to West Virginia's higher-than-average enrollment declines.
After months of waiting, the announcements of program cuts at West Virginia University started to trickle out this week. On Thursday night, news broke that its department of world languages, literatures, and linguistics had been identified for elimination. Likewise, two graduate programs in mathematics will also be recommended for termination.
They were among the 32 programs recommended for elimination, 12 of them undergraduate majors and 20 at the graduate level, the university announced on Friday. Based on last fall's enrollment numbers, the cuts would affect 147 undergraduates and 287 graduate students, and would result in as many as 169 faculty-line reductions.
Had West Virginia continued to finance WVU's operations at levels commensurate with state funding a decade ago, the West Virginia Center on Budget and Policy, a public-policy organization, argued in an analysis released in June, the university would now be faced with a $7.6-million deficit, far easier to contend with than the $45-million gap it currently faces.
Read the full article from The Chronicle here.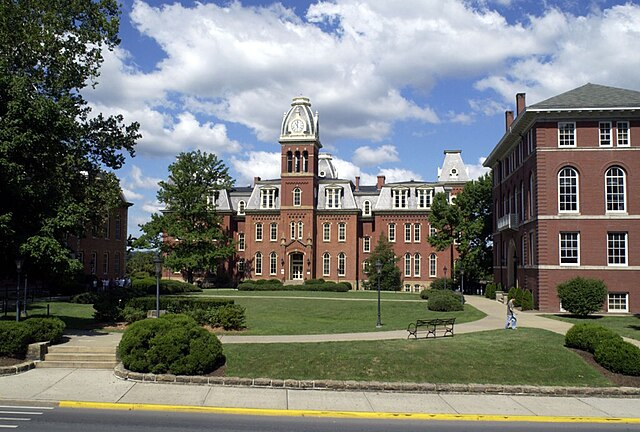 Share Your Medicaid Experience with Us!
The WVCBP's Elevating the Medicaid Enrollment Experience (EMEE) Voices Project seeks to collect stories from West Virginians who have struggled to access Medicaid across the state. Being conducted in partnership with West Virginians for Affordable Health Care, EMEE Voices will gather insight to inform which Medicaid barriers are most pertinent to West Virginians, specifically people of color.
Do you have a Medicaid experience to share? We'd appreciate your insight. Just fill out the contact form on this webpage and we'll reach out to you soon. We look forward to learning from you!
You can watch WVCBP's health policy analyst Rhonda Rogombé and West Virginians for Affordable Health Care's Mariah Plante further break down the project and its goals in this FB Live.