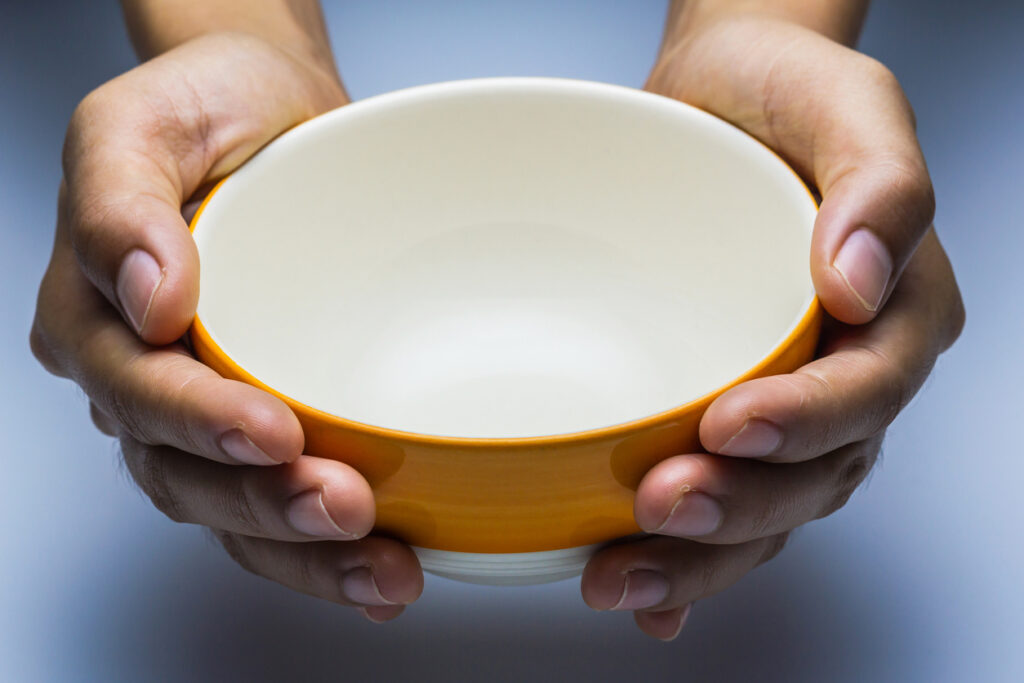 On July 1, 2023, West Virginia restarted pre-pandemic time limits for adults receiving food stamps via the Supplemental Nutrition Assistance Program (SNAP). The time limits apply to adults between 18 and 49 without a documented disability and without children under 18 in the household, often referred to as able-bodied adults without dependents (ABAWDs), though this term is problematic and inaccurate in many cases. Impacted adults are only eligible for SNAP for three months over a three-year period unless they report work or qualify for an exemption, which are listed below.
Nearly 21,000 adults in this category risk losing their SNAP benefits in West Virginia on October 1, 2023 unless they successfully report qualified work or an eligible exemption. This change will likely cause economic hardship and increased hunger for many individuals and families impacted by it. The broader food economy will also be impacted, as this change will result in up to $3.5 million per month and up to $42 million per year in lost federal food assistance flowing to our grocers and retailers. [1]
On October 1, 2023, due to federal policy changes, the ABAWD population will be expanded to include adults up to 52; on October 1, 2024, it will expand further to include adults up to 54, which will uniquely impact older West Virginians. These expansions are expected to impact an additional 11,000- 12,000 West Virginians.
If you qualify for one of the exemptions listed below, please call the Department of Health at 1-877-716-1212 to report it right away to keep your food assistance.
If you are losing your SNAP assistance due to these changes we want to hear from you. Please call the WVCBP at 304-720-8682 and reference the SNAP project. If you are selected to be interviewed, you will be compensated for your time and sharing your experiences.
Access the PDF of this fact sheet here.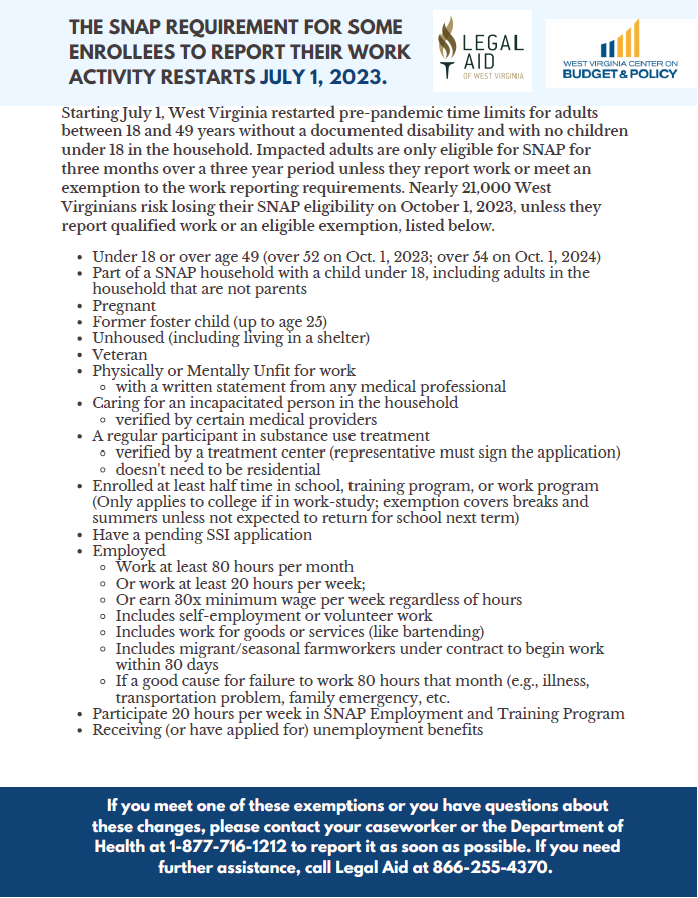 [1] Number of SNAP recipients at risk provided by DHHR officials in a conversation on August 4, 2023. Estimate of total SNAP dollars lost monthly and annually was calculated by multiplying the average individual monthly SNAP benefit by the number of recipients at risk of losing their benefit.