Our friends at the CBPP have released a new report today debunking the "Texas economic miracle" of the Great Recession. The report lists several factors for why Texas has weathered the recession better than most states. Two of these factors, including a lack of a housing bubble and above average employment in natural resource extraction, can also help explain why West Virginia has fared better than most states.
As we've pointed out before, the most damaging economic aspect of the housing bubble in West Virginia was not the sharp fall in housing prices or foreclosures in the Mountain State. It was the steep drop in aggregate demand from the bursting of the $8 trillion national housing bubble that caused West Virginia manufacturing employment to plummet. As the chart below shows, housing prices (nominal dollars) in West Virginia have declined by less than two percent from their peak in 2007. Nationally, they've declined by almost 20 percent.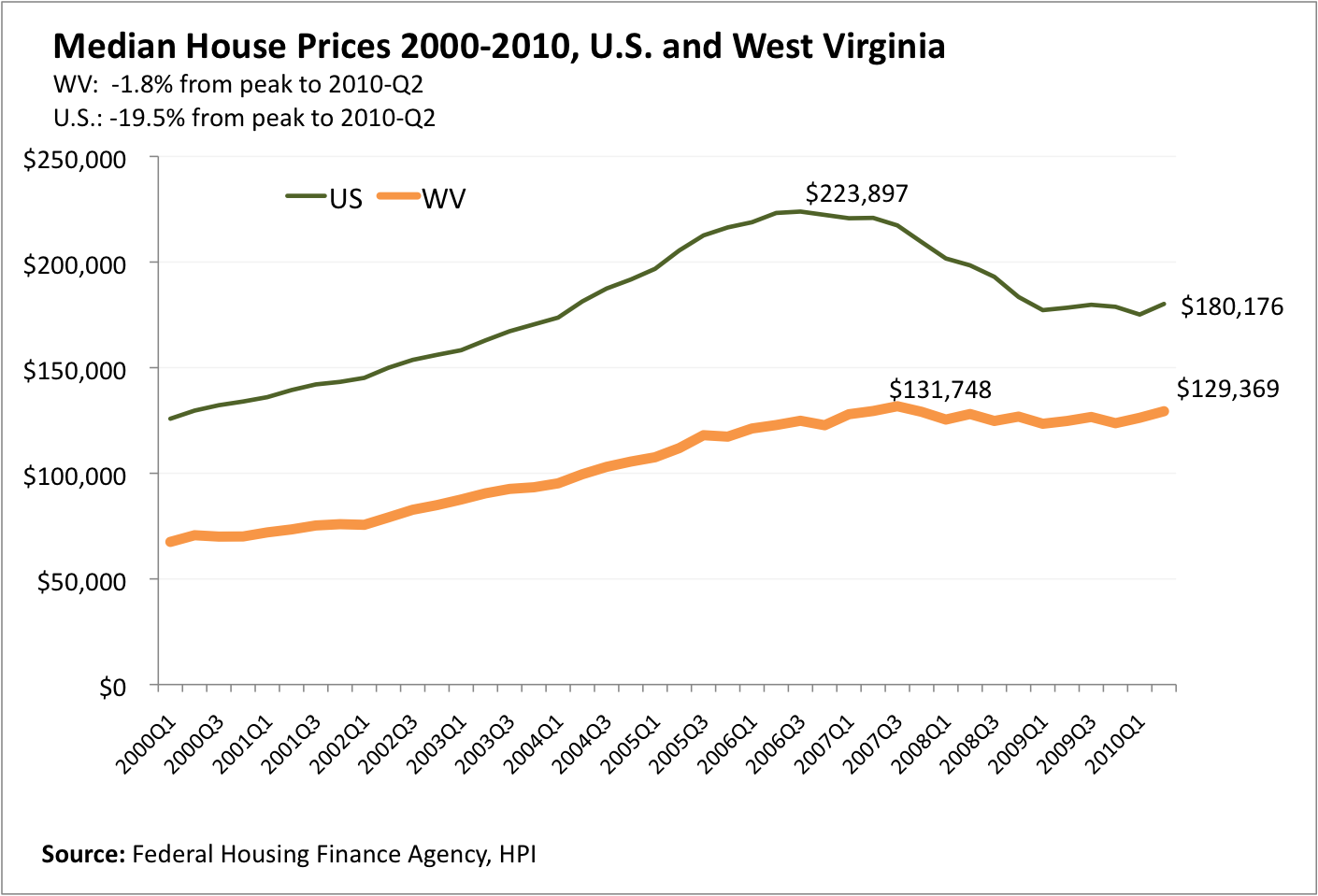 West Virginia, like Texas, also has an above average concentration of jobs in the mining sector – which includes, oil, natural gas, and coal extraction. In fact, West Virginia has almost eight times as many workers in natural resource extraction as the U.S. average (as a share of total jobs).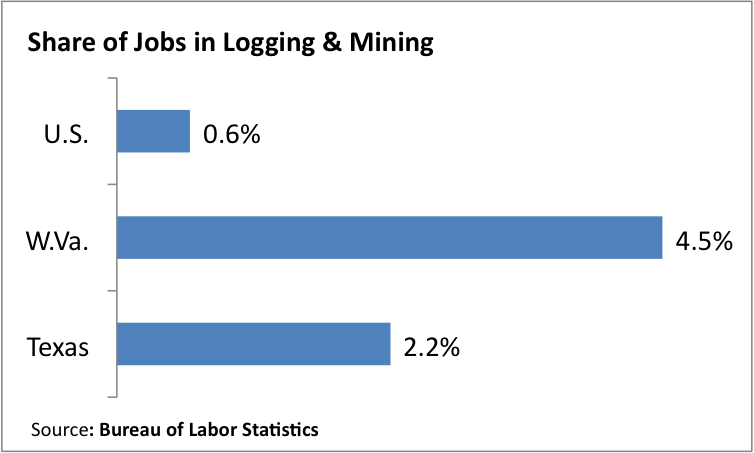 With the boom in 
Marcellus drilling and the rise in coal prices during the recession
and the lack of a housing bubble
, 
West Virginia, like Texas,  was uniquely situated to cushion the biggest problems of the recession. Unless other states can discover how to drill oil and gas or mine coal, it doesn't appear that would have avoided the worst of the recession.