Calling for a $1/Pack Increase in the Cigarette Tax
Yesterday, a diverse group of advocates met to call for a long-overdue increase in the cigarette tax. West Virginia has the highest adult smoking rate in the nation and one of the lowest cigarette taxes. Raising the tax by $1/pack would still put the state's rate below the national average while providing about $135 million in much-needed revenue to help balance West Virginia's budget.
Read more in the Huntington Herald-Dispatch, the Charleston Gazette-Mail, the State Journal and from WV Metro News.
Budget Watch
With May right around the corner, West Virginia is entering another month without a budget for the quickly approaching fiscal year.
This week, WVCBP board president Renate Pore reminded legislators that there's no more important priority than investing in the state's young people. Here's her op-ed in this week's Charleston Gazette.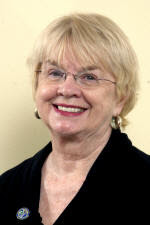 The current budget situation is causing concern beyond our borders. Last week, Standard & Poor's announced it was lowering the state's bond rating from AA to AA- due to the ongoing budget problems.
Ted was quoted in this State Journal article about the issue: "I think (the report) highlights that West Virginia has a structural revenue problem that it has failed to address."
Support for WV Future Fund
Last week Brookings released a report, Permanent trust funds: Funding economic change with fracking revenues, which highlighted why states should design and implement policies like the West Virginia Future Fund.
The report stressed the importance of a "reasonable" gas severance tax, part of which should go into a state trust fund.
"This study not only adds additional credibility to our research on creating a permanent mineral trust fund in the state, but it makes clear that we need to fully fund our state's Future Fund in order to improve the state's long-term fiscal health and diversify our economy," said Ted Boettner in a news release on the report.
The West Virginia legislature passed a bill to create the West Virginia Future Fund in 2014. The bill was amended to remove reliable funding mechanisms, however, and to date has failed to be funded.
Here's our 2012 report that provides recommendations on how to make the West Virginia Future Fund successful.
Here's more in the State Journal on the impact to West Virginia's severance tax revenue projections due to the decline in energy prices and how a healthy West Virginia Future Fund could help buffer the state from future market volatility.
Used with permission from the State Journal
Tax Increase Success Stories
From the Center on Budget and Policy Priorities:
California voters in 2012 raised income tax rates for the state's wealthiest residents, as well as the state's sales tax, and dedicated the new revenue to education, which the state had cut deeply after the recession hit. Those changes helped California raise K-12 funding per student by $1,800, as of last year, and better target those dollars to communities with the greatest need, likely improving the state's workforce down the road.
Minnesota in 2013 similarly raised income tax rates for its wealthiest residents, enabling the state to make a number of promising investments in education. These include providing full-day kindergarten in all public school districts, helping more low-income children afford preschool programs, and offering college scholarships to more low- and middle-income residents.
Read the full CBPP blog post.

West Virginia Training for Trainers – Apply by May 8
A team of West Virginia trainers and the Our Children Our Future Campaign are teaming up with Training for Change to lead a Training for Trainers retreat this summer. Participants will develop a stronger sense of training tools, approaches and choices that will work for them to be most powerful and useful in their work.
This workshop is designed for facilitators, trainers, organizers, teachers and community leaders who convene groups, including those who have been facilitating and training for years and those that are new to these skills. It will prioritize the attendance of a range of participants with regard to location, organization, age, race and gender and accept 26 West Virginians from across the state.
Full and partial scholarships are available. For more information contact Katey Lauer. Go here to apply.