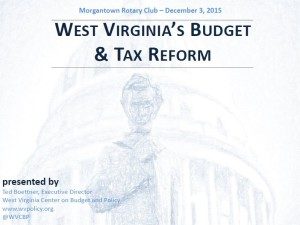 On December 3, 2015, Ted Boettner presented to the Morgantown Rotary Club on West Virginia's Budget and Tax Reform. Read his presentation to get answers to these questions:
Why is the state budget important?
Where does West Virginia invest its money?
Where does the money come from?
Who pays?
How healthy is West Virginia's budget?
What tax policy changes are being proposed?