In March 2023, the Charleston City Council approved a $111.6 million budget for the 2024 fiscal year. Once again, the city dedicated one-fifth of its budget ($23.0 million) to uniformed Charleston Police officers for wages, benefits, pensions, insurance, and equipment. Of the $12.3 million budgeted for wages, $2.6 million was allocated for overtime pay.
High overtime spending is not new for the Charleston Police Department (CPD). Since fiscal year 2020, CPD officers have claimed $9.1 million in overtime wages. Each year, officers have logged thousands more hours of overtime than the previous year. In fiscal year 2023, officers claimed a total of 78,004 additional work hours.
In fiscal year 2024, Charleston lawmakers allocated more general fund revenue to police overtime than to economic and community development efforts or the public library. In fact, the police overtime allocation was more than the allotments to the Coordinated Addiction Response Effort (CARE) Office, the Mayor's Office of Economic and Community Development, the public library, the public art office and projects, and all city festivals combined. This moment offers the public a chance to ask questions about the cost, size, and oversight practices of the city's largest agency.
You can find Sara's full report here.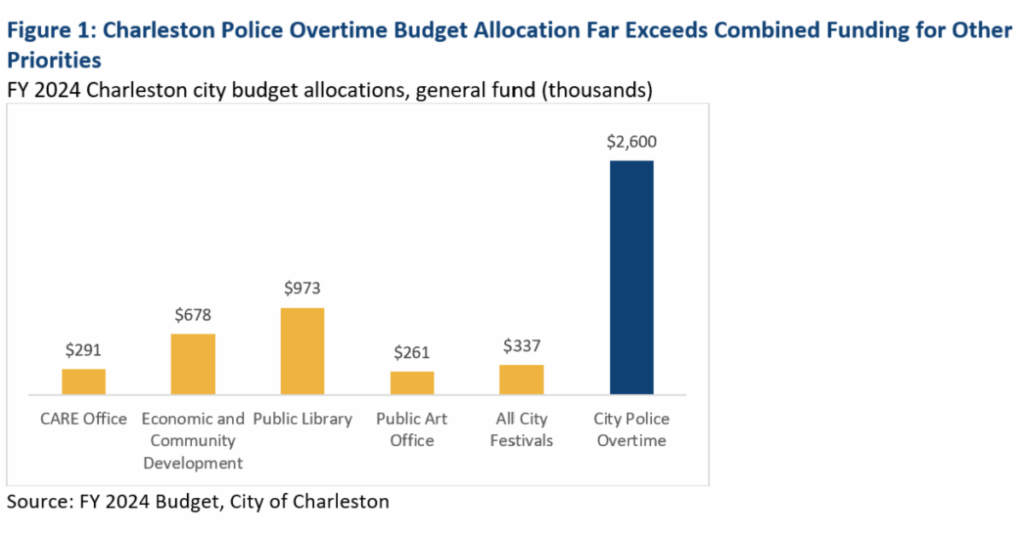 Hope Scholarship Sends Taxpayer Dollars Out-of-State and to Unaccredited Schools
West Virginia lawmakers passed the Hope Scholarship, at the time one of the broadest school voucher programs in the nation, in 2021. Voucher programs like the Hope Scholarship, referred to as Education Savings Accounts, divert taxpayer funding from the public education system to unaccountable, sometimes unaccredited, private schools and education service providers. With no public reporting required, there has been little information publicly available beyond the number of students approved in each of the first two years.
New data obtained through a public records request raises serious concerns about the private schools and providers receiving taxpayer funds after just one full year of the program in effect.
In the 2022-23 school year, 2,333 students received the Hope Scholarship, at a total estimated cost of just over $10 million. Nearly $6 million of that went to non-public schools, with the rest going to education service providers, which offer services ranging from tutoring and test prep to film classes and martial arts training. Of the nearly $6 million that went to nonpublic schools during the first year of the program, over $311,000 went to schools located outside West Virginia, flowing to Kentucky, Ohio, Maryland, Virginia, and Pennsylvania.
Additionally, over $1.7 million in state taxpayer funds went to unaccredited private schools. Per the West Virginia Department of Education (WVDE), in non-accredited schools, personnel are not required to have any type of professional licensure or credentials, and there are no student achievement benchmarks or requirements for graduation beyond "providing a curriculum which will enable students to become literate citizens and provid[ing] standardized testing scores at or above the fortieth percentile".
Later this fall, the WVCBP will release a more in-depth report on the Hope Scholarship, highlighting its potential impacts on public education and the state budget.
Read the full research preview here.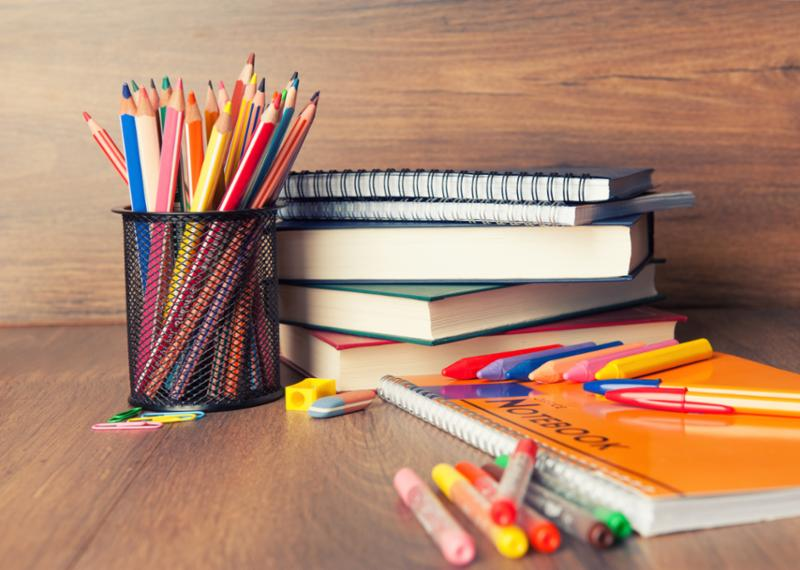 25,000 West Virginia Kids Have Lost Coverage So Far as Medicaid Transitions to Pre-Pandemic Rules
After months of preparation by the state's health agency, advocates, and other stakeholders, the COVID-19 continuous coverage rules keeping many children enrolled in Medicaid and the Children's Health Insurance Program (CHIP) ended in April 2023. Between April 2023 and April 2024, the state must unwind (or redetermine eligibility for) all Medicaid enrollees and remove ineligible people from the rolls. In March 2023, just over 650,000 West Virginians received health insurance via Medicaid—and over a third (or 246,800) were children.
In the first four months of the long-anticipated unwinding, roughly 85,500 West Virginians have lost Medicaid or CHIP, nearly a third of whom, 25,500, are children under 18. Of the 25,500 kids who have lost coverage, two-thirds were procedural denials— meaning they lost coverage due to paperwork barriers rather than being determined ineligible. Data from the state's health agency show that some months saw over four in five kids' denials attributed to procedural reasons.
Read Rhonda's full blog post here.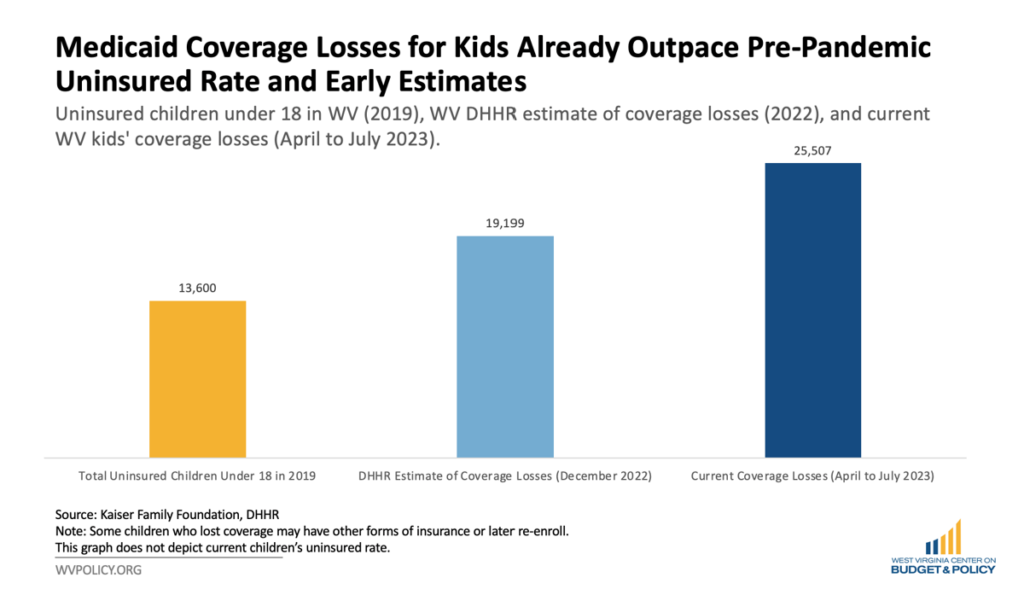 Save the Date: Leading for Justice Criminal Law Reform Coalition Conference November 10-12, 2023
In 2002, West Virginia taxpayers spent $84 million on prisons. In 2022, West Virginia taxpayers spent $223.8 million on prisons. Imagine a state where we have an extra $139 million and don't choose to spend it on caging our neighbors.
Join us on November 10-12, 2023, in Wheeling, WV for the annual Leading for Justice Criminal Law Reform Conference. We welcome participants with lived experience, as well as their families. Conference registration will open at the end of August. In the meantime, contact our Criminal Legal Policy Analyst, Sara Whitaker, swhitaker@wvpolicy.org, to learn more.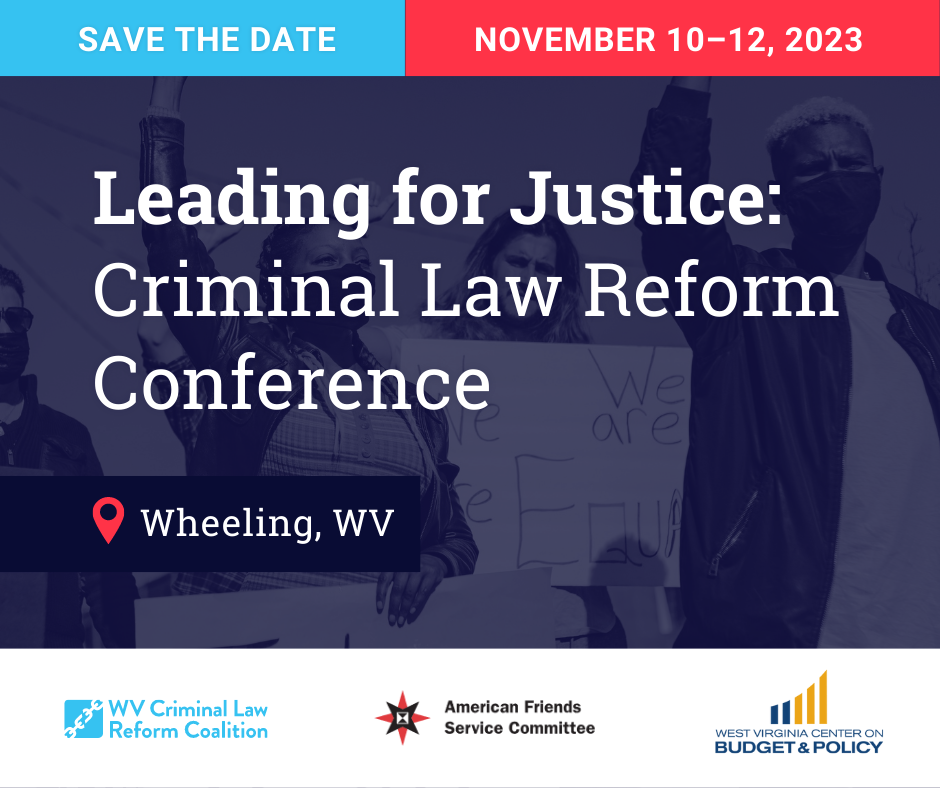 We are Hiring!
The WVCBP is seeking a dynamic and highly organized operations and events coordinator who is aligned with the organization's mission of advancing equitable, community-rooted policy. This person will support the organization's mission by managing day-to-day administrative operations including database management and maintenance, events coordination, bookkeeping, and other operations functions. This is a full-time, benefits eligible position.
The WVCBP has a 37.5 hour work week; this position is full-time and benefits eligible. The WVCBP's staff is hybrid, with in-office time vs. remote time split based on the individual employee's preference. The salary for this position starts at $48,000 based on qualifications and experience.
The WVCBP provides generous benefits including paying 100 percent of employee health, dental, and vision premiums and 50 percent of dependent health coverage, contributing 5 percent of salary to employees' retirement plans, paid family and medical leave, and generous sick, vacation, and sabbatical policies.
We are actively seeking to recruit diverse candidates for this position. Our goal is for the WVCBP's team to represent the diversity found in our communities. Please apply no later than Friday, September 8, 2023.
Read the full job description here.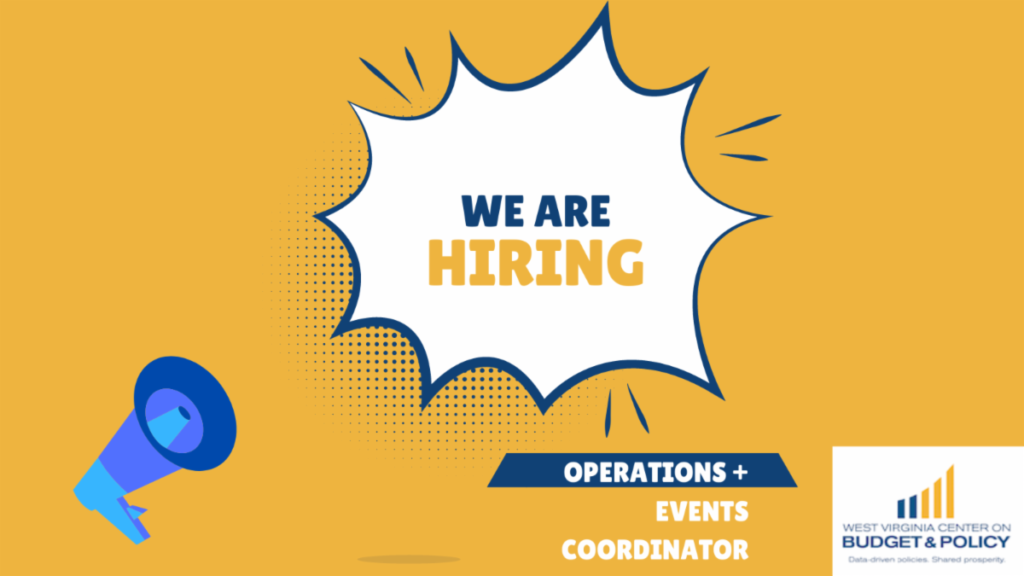 Share Your Medicaid Experience with Us!
The WVCBP's Elevating the Medicaid Enrollment Experience (EMEE) Voices Project seeks to collect stories from West Virginians who have struggled to access Medicaid across the state. Being conducted in partnership with West Virginians for Affordable Health Care, EMEE Voices will gather insight to inform which Medicaid barriers are most pertinent to West Virginians, specifically people of color.
Do you have a Medicaid experience to share? We'd appreciate your insight. Just fill out the contact form on this webpage and we'll reach out to you soon. We look forward to learning from you!
You can watch WVCBP's health policy analyst Rhonda Rogombé and West Virginians for Affordable Health Care's Mariah Plante further break down the project and its goals in this FB Live.