West Virginia Senator Joe Manchin announced this week that he is working on a bill delaying the individual mandate of the Affordable Care Act for one year. On the surface, that sounds like it might be a perfectly fine idea, but here's the rub: it won't work.  All in all, even though it may seem like a reasonable compromise at first, Senator Manchin's support of the individual mandate delay would have serious consequences for the Mountain State, including more uninsured West Virginians and more expensive health insurance premiums.
As the Center on Budget and Policy Priorities reported back in September, delaying the individual mandate would undermine the goal of health reform, which is to allow uninsured Americans the opportunity to find affordable coverage.  The impact of a delay of the individual mandate would be a double whammy—first, it would dramatically decrease the number of people gaining health insurance, and secondly, it would send insurance premiums skyrocketing.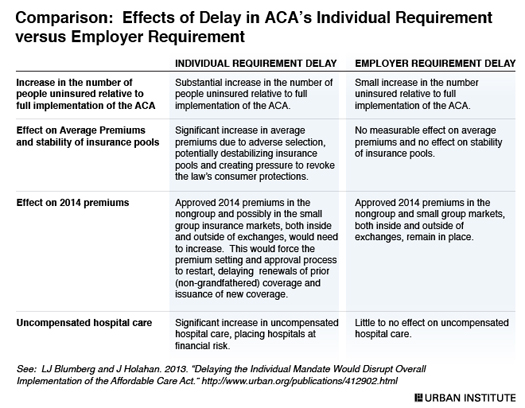 The Congressional Budget Office estimated that delaying the individual mandate would result in around 11 million fewer Americans gaining health insurance, while other analysts have estimated from around 8 million to as high as 24 million Americans would remain uninsured.
Meanwhile, monthly health insurance premiums in the individual market are estimated to increase from around 10 percent to 25 percent of the current Marketplace premiums.
Finally, there are other impacts beyond the consumer worth considering as well.  For example, hospitals would see a significant increase in uncompensated care placing them at serious financial risk, especially the smaller, more rural hospitals like we have here in West Virginia.  Another negative impact would occur for health insurers who would see a greater percentage of sick patients signing up, skewing their risk pool, and putting them at serious financial risk also.
While I applaud Senator Manchin for trying to take a moderate approach that he believes is a compromise, it's of utmost importance that he realizes his position will cost West Virginians and hospitals dearly.