Legislature's Bill Likely to Draw Governor's Veto
After nearly three weeks of debate on how to close the $270+ million budget gap, the House and Senate agreed on legislation Thursday that would raise no new revenues and draw heavily from the state's Rainy Day Fund.
Governor Tomblin has promised to veto any such bill and the Legislature may not have the votes to override it if he does.
If the governor were to sign the bill, it would avert a government shutdown on July 1. The bill, however, does little to solve the structural problems with the state's finances and an even bigger deficit is likely to face legislators next year.
Here is more in today's Charleston Gazette-Mail.
Reminder: Lunch and Learn This Monday!
The WVCBP is excited to partner with the West Virginia Covenant House to begin a monthly series of Lunch and Learn events, beginning June 8, 2016 from 11:30 am to 1:00 pm (BYOL). We are working together to continue our missions of educating and advocating for shared prosperity for families throughout West Virginia.
This Monday, Renate Pore will lead a discussion on "A Bridge to the Middle Class: The Impact of Medicaid and the Medicaid Expansion in West Virginia."
Bring your lunch and join us! For more information, email Tara.

Send a Student to SPI – Get A T-Shirt!
The first-ever Summer Policy Institute (SPI) is right around the corner taking place at WV Wesleyan College at the end of July.
The SPI will bring together highly qualified undergraduate and graduate students for a three-day learning experience, where participants are given an opportunity to become better informed about vital West Virginia specific policy issues, network with fellow students and leaders, and prepare for their future studies and work in policy-related fields.
Funding for the SPI will come from foundations, organizations and individual donors. We need your help!
For a limited time, if you sponsor at a level of $100 or more you will receive our inaugural t-shirt.
Please go here to donate or email Linda.
Thank you for your support!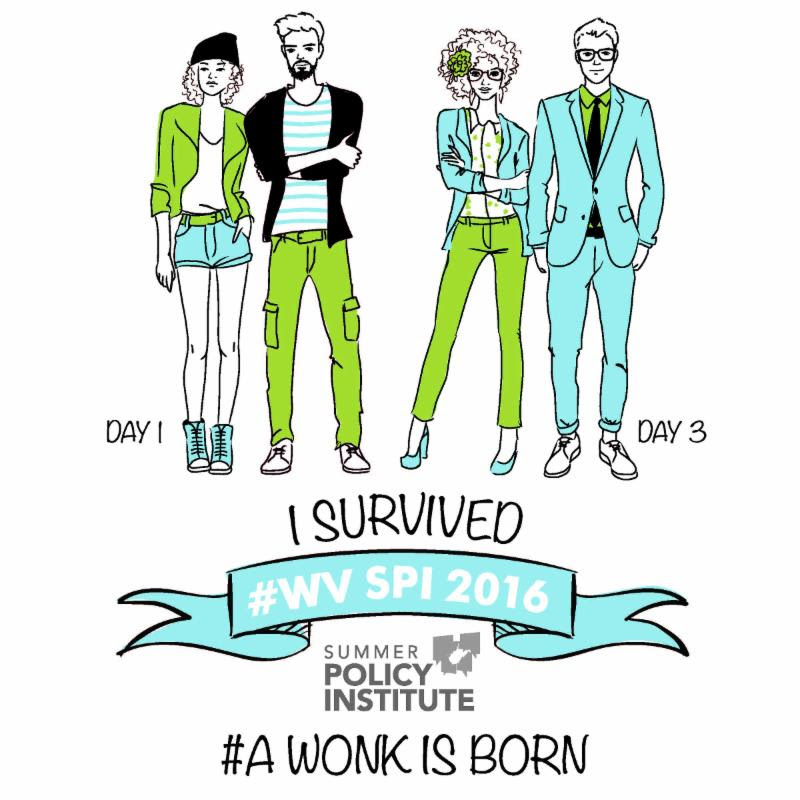 Sign On Your Organization to Support New Overtime Rule
In its recently announced final regulation, the Department of Labor raised the salary threshold below which most workers are eligible for overtime pay from $23,660 to $47,476. This change will create hundreds of thousands of jobs, extend overtime protections to millions of workers, reduce excessive hours of unpaid work by underpaid employees, and increase salaries for employees earning near the new threshold. In particular, this rule represents an important step toward fairer pay for women and people of color, who are overrepresented in lower-paying jobs and are often required to work additional hours without compensation.
Please sign on your organization in support of this new regulation.