We are excited to announce that the brilliant Kelly Allen has been selected as the Center's executive director.
Allen joined the WVCBP in 2018 as policy outreach coordinator. She became director of policy engagement in 2019 and was named deputy director in January 2020. Prior to her time with the Center, she spent nearly four years with the West Virginia Healthy Start Navigator Project, where she connected West Virginians with health coverage through the Affordable Care Act and Medicaid expansion and developed a passion for health policy. Allen most recently served as the WVCBP's interim executive director, where she brought two new policy analysts onto the team and increased the organization's funding.
Since joining the WVCBP, Allen has led the organization's health policy portfolio, advocacy on policies that impact women and families, and federal safety net work. She has been actively engaged in policy research and advocacy working with legislators, stakeholders, organizational partners, and community members on policies that invest in our people to advance the well-being of all West Virginians. She is a lifelong West Virginia resident and holds a Master's degree in Public Administration from Penn State University.
During Kelly's months as interim executive director, she led with compassion and grace as the Center navigated adjusting to our new normal amid the ongoing pandemic. We are so proud to continue under her thoughtful leadership.
Find our full statement here and a related article here.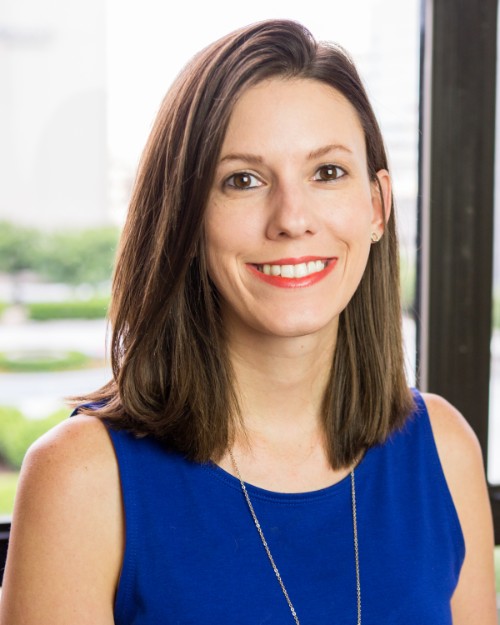 West Virginia Must Target Remaining CARES Act Aid to Those Most in Need
As part of the CARES Act COVID relief package passed by Congress in March, West Virginia received $1.25 billion in Coronavirus Relief Funds (CRF) to help pay for the state's pandemic-related costs. Guidance issued by the United States Treasury requires that payments from the CRF may only be used to cover costs that:
Are necessary expenditures due to the COVID-19 public health emergency;
Were not accounted for in state budgets (e.g. the funds cannot be used to cover budget shortfalls); and
Were incurred during a period between March 1, 2020 and December 30, 2020.
Over the last several months, Governor Justice and many others hoped that a forthcoming COVID relief package would provide additional latitude in eligible uses for the CRF and an extension of the deadline for funds to be used. However, in recent weeks – amid partisan disagreement, growing COVID-19 cases among members of Congress, and a looming Supreme Court confirmation process – it has become uncertain whether the Senate will pass another COVID relief package at all.
If no additional flexibility is given, West Virginia's $1.25 billion CRF will need to be spent in under three months. As of September 28, the state still had $1.01 billion remaining.
With the expiration of federal unemployment benefits and West Virginia's economic recovery slowing, many families around the state are facing increased hardship. Last week, we highlighted West Virginia's unequal economic recovery, with high wage jobs fully recovered, while low-wage workers and industries are still facing significant job loss. West Virginia's remaining CRF funding represents a major opportunity to increase equity and target aid to the families and communities that are struggling the most due to the health and economic crisis.
Read Kelly and Sean's full blog post.
West Virginia Continues to Struggle to Feed Hungry Students, Particularly Remote Learners
Over the summer, West Virginia schools that offered summer feeding programs struggled to aid students due to many rural families' inability to reach food pick-up sites as a result of lack access to transportation. Now, with schools having resumed last month, a recent Mountain State Spotlight piece shows that schools are continuing to experience barriers to feeding their students, particularly remote learners.
From the article:
"…when school resumed in September, there were even fewer food pick-up sites in some counties. Some schools consolidated feeding sites to one location with a short pick-up window in the middle of a work day, and summer feeding programs faded out. 
"'This is a matter of priorities, and the governor standing up for kids without privilege,' said Seth DiStefano, policy outreach director for the West Virginia Center on Budget and Policy."
According to the piece, Governor Justice "hasn't directly allocated any CARES money to feeding students" and "hasn't directly put CARES money toward any statewide hunger relief efforts, despite the pandemic pushing more West Virginians to food pantries."
Read the full article here.
Read Mountain State Spotlight's previous reporting on student hunger here.
Second Federal Relief Package Increasingly Unlikely Before 2021, West Virginia Remains in Need
This week President Trump announced that he had instructed his representatives to end negotiations regarding a next COVID-19 federal relief package. 
WVCBP executive director Kelly Allen was interviewed for a news piece covering this development, the increasing unlikelihood of additional relief before the end of 2020, and how remaining CARES Act funds should be spent prior to their expiration. 
From the article:
"New data out this week shows that two-thirds of renters in West Virginia are facing eviction and thousands of unemployed workers are nearing exhaustion of their unemployment benefits, said Kelly Allen, executive director at the West Virginia Center on Budget & Policy.
"Justice's administration should make a priority of getting the remainder of West Virginia's original $1.25 billion in federal relief into the hands of those who need it, Allen said.
"'With a long road ahead until West Virginia's economy fully recovers and serious doubts as to whether additional federal relief is coming,' she said, 'Governor Justice must target remaining CARES Act funds to those who need it the most by the December 30 deadline.'"
Read the full article.
You May Still be Eligible to File for Your Stimulus Payment, Filing Deadline Extended to Nov. 21
Did you know that millions of eligible people could miss out on their Economic Impact Payments (EIP) – commonly called "stimulus checks" – because they have to file an online form with the IRS to get it? While most people get their payments automatically after filing a tax return (or based on participation in certain federally administered programs), this group of "non-filers" must take additional action to get their money (worth $1,200 for adults and $500 for qualifying children).
An estimated 115,000 West Virginia residents did not receive their EIP automatically from the IRS, translating to $112 million in lost potential payments. Don't leave money sitting on the table — if you are eligible, file for your EIP before the Nov. 21 deadline.
Please note, incarcerated folks are eligible to receive the payment, per a federal judge's recent ruling.
Learn more about eligibility and file for your EIP here. 
2020 Virtual Medicaid Summit
Join us for the 2020 virtual Medicaid Summit, hosted by West Virginians for Affordable Health Care.
This year's summit will be held in a four-part series throughout the month of October. You can find details for each of the four days in the graphic below. Please note, Continuing Education Credits are offered for all sessions.
Find further details and register here.
Healing Justice Film Series
Please join us for a three-part (Oct. 7, 14, and 21) online series screening the film Healing Justice, as well as a discussion moderated by Reverend Ron English around the key issues and concepts of this powerful documentary.
Healing Justice "addresses the school to prison pipeline, the need for comprehensive criminal justice reform, and the importance of healing and restorative practices." The film is divided into three sections:
– The Impact of Trauma (Wed., October 7, 12-1pm) with panelists Ron Wilkerson, Rachel Dash, and Rebecca Fussell
– Redefining Justice (Wed., October 14, 12-1pm) with panelists Rico Moore, Shatarra Stroman, and Jacob Green
– The Power of Healing (Wed., October 21, 12-1pm) with panelists Errol Randle and Pastor Lloyd Hill
In addition to screening and discussing the film, we will make sure there is time to also explore the opportunities for restorative justice practices and programs in West Virginia.
By registering you will receive a Zoom link prior to the next screening. We strongly encourage you to participate in all three sessions!
Check out the trailer below.