The West Virginia House of Delegates passed legislation that would increase the state's minimum hourly wage from $7.25 to $8.75 by 2016. We've already looked at the demographics of who would be affected by the increase, now we'll look at how much it would cost.
Using the same method as when we looked the cost of raising the minimum wage to $8.25, we can show that raising the minimum wage to $8.75 would raise the weekly wages of the affected workers by $2.6 million.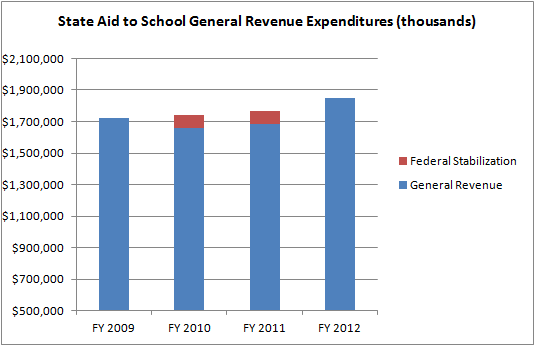 With total weekly wages equaling about $480.7 million, the proposed increase to the minimum wage would increase total wage costs in the state by only 0.54%.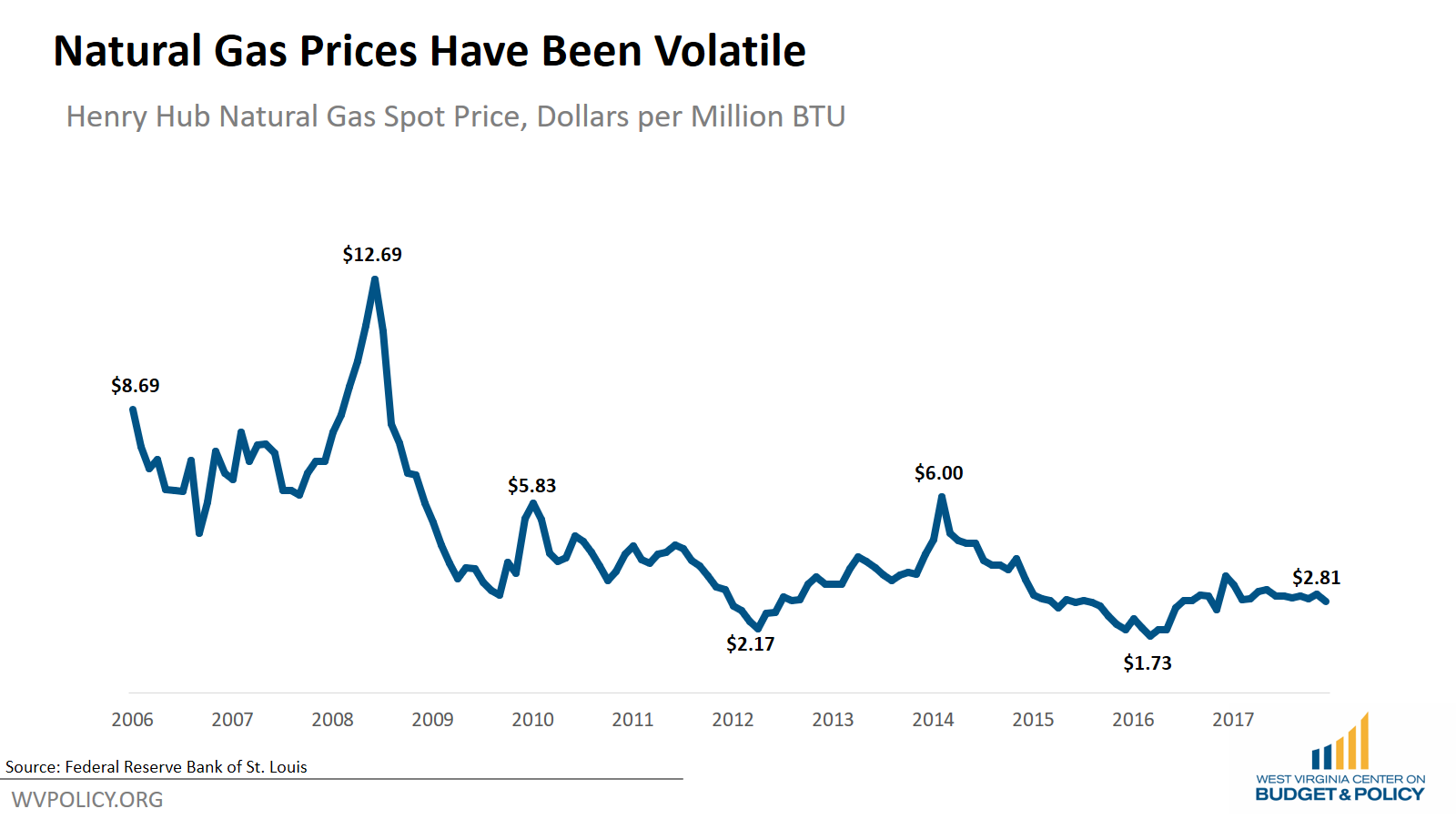 As for the major affected industries, the impact ranges from 0.1% to 2.5%.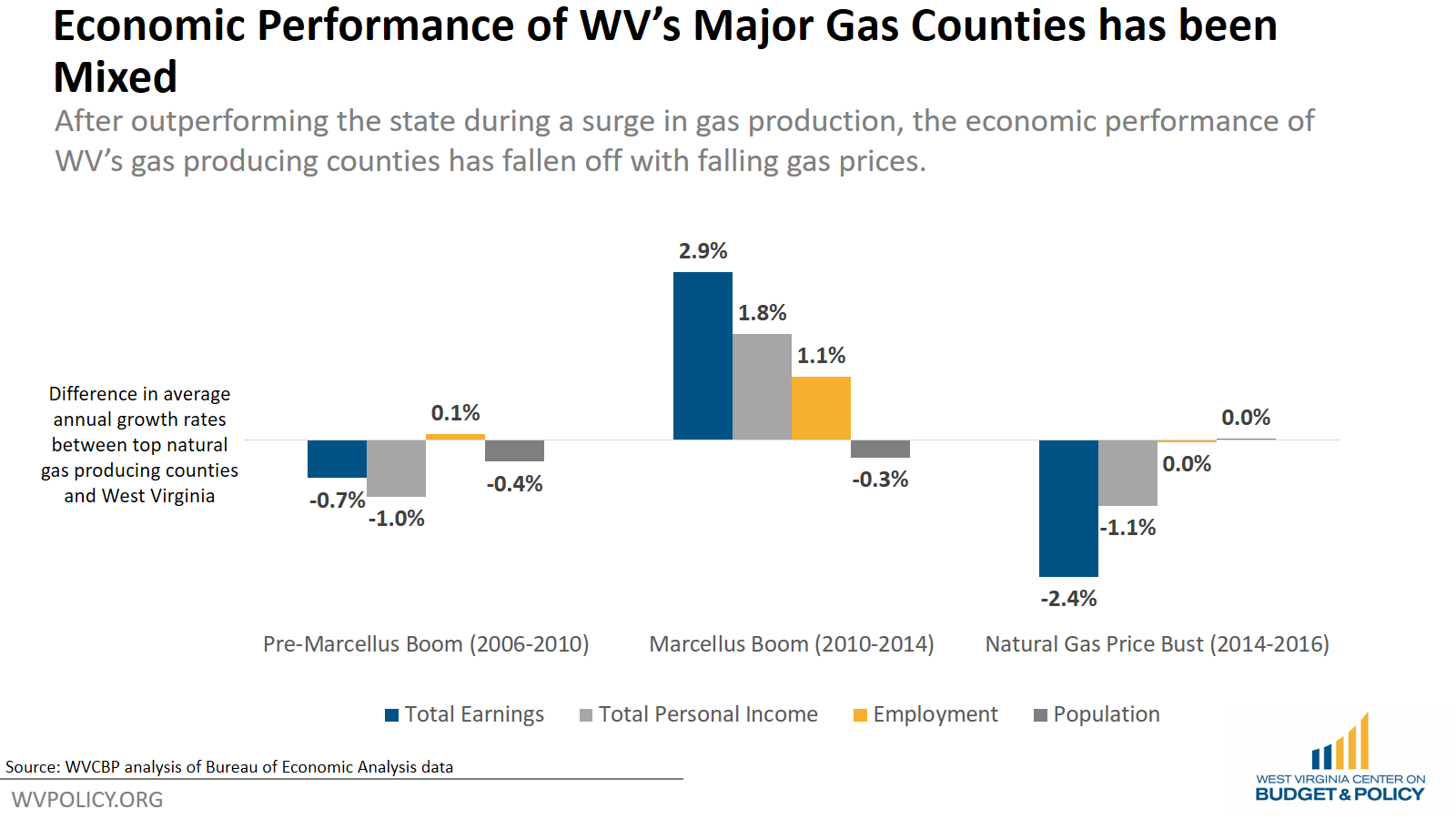 Even in the most heavily affected industry, service occupations (where 47% of the directly affected employees are found), raising the minimum wage to $8.75 would only increase wage costs by 2.5%, which over two years is less than inflation.
With its small cost, and plus its cost savings, it's no surprise that states at the federal minimum wage haven't seen any better job growth relative to states with a higher minimum.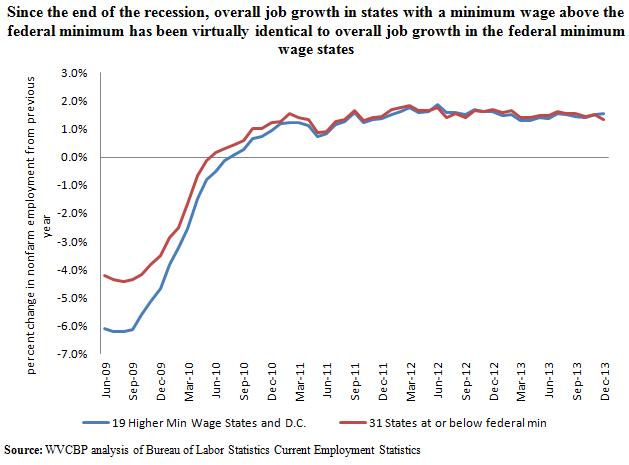 Nor is it surprising that small business employment growth has been stronger in states with a higher minimum wage.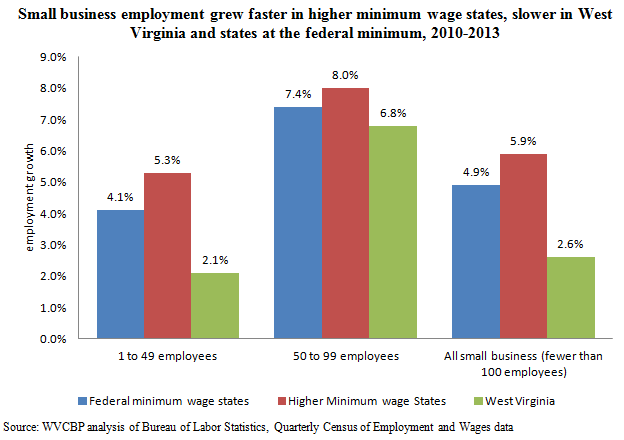 It also shouldn't be surprising that since 2010, Ohio's minimum wage increased from $7.40 to $7.85, and employment in the food service sector increased 16%, while in West Virginia, whose minimum wage has stayed at $7.25, employment grew only 12%.