Yesterday Governor Tomblin announced his decision to expand Medicaid. Effective January 1, 2014, tens of thousands of West Virginia's working families will now have health insurance. This long-awaited decision is the biggest victory for low-income working West Virginia families in decades. Read more about what the WVCBP had to say about this big news here.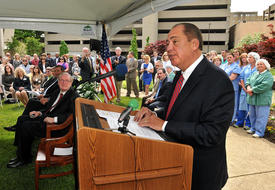 Governor Earl Ray Tomblin Announces Medicaid Expansion Decision
May 2, 2013
Charleston Daily Mail photo
This week we released our final analysis of the state's FY 2014 budget. The legislature made few changes to the governor's original bill reducing his $11.3 billion request by just $2 million. Read more in this week's Budget Brief.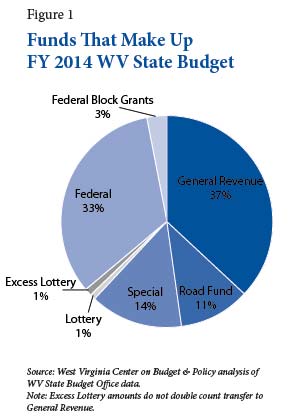 Evidence Counts – the WVCBP blog
There are many indexes that rank the nation in terms of business climate. According to several of them, low business taxes, weak labor laws and other factors make a state more business friendly. But are these rankings truly predictive of how to grow a thriving economy? Read more in Sean's blog post this week.
In these times of budget cuts, state tax dollars are spread thinly. Funding the maintenance of our roads and bridges is becoming increasingly challenging as gas tax revenue drops due to the increase of fuel-efficient cars. There are ways to make up the difference. Read more in Ted's blog post.
The 2013 Legislative Session was a mixed bag of victories and missed opportunities. Here is a compilation of the good and bad that came out of the this year's session. And here's how it all started at Children's Day.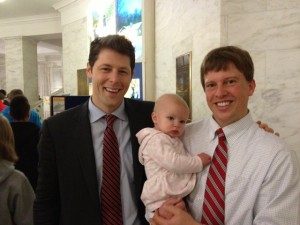 Stephen Smith, Lucy Boettner and Ted Boettner
Children's Day – February 26, 2013
photo by Rebecca Roth