Last Week to Register for Our Children Our Future Policy Summit!
It's almost here! It's almost time for the Our Children Our Future Policy Summit. Have you registered yet?
We are partial but think you'll especially want to attend the panel discussion on Participatory Budgeting, Tax Reform and the state Earned Income Tax Credit featuring our very own Ted Boettner and Sean O'Leary!
Here's the agenda and registration info.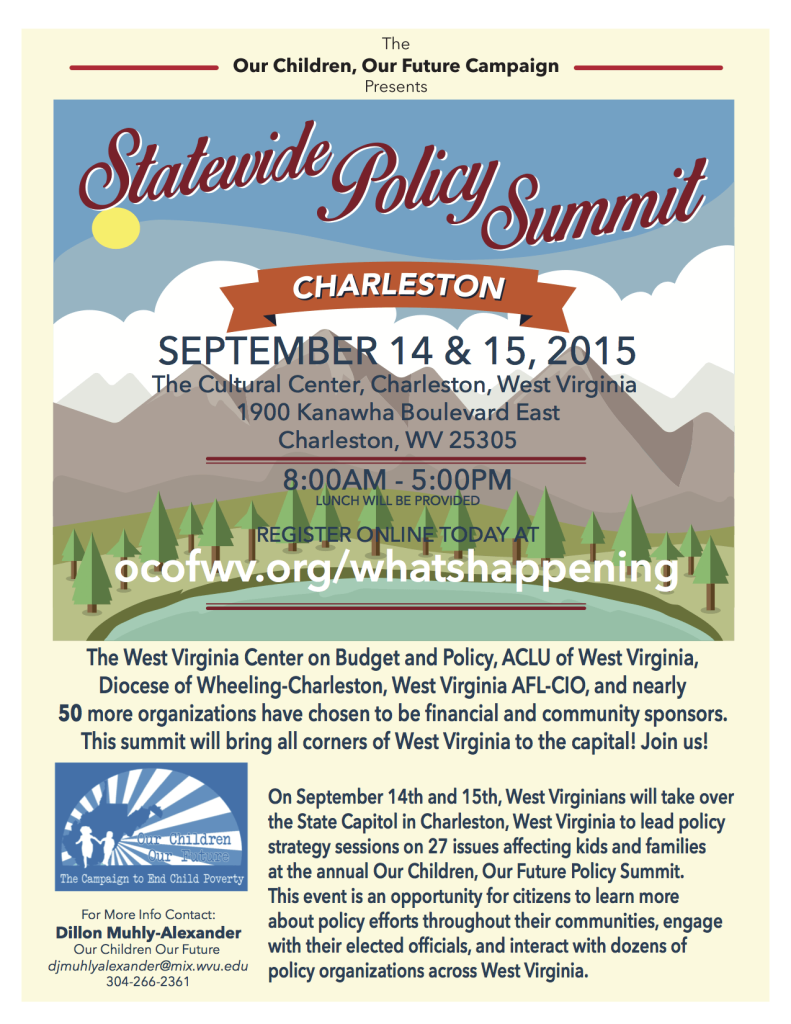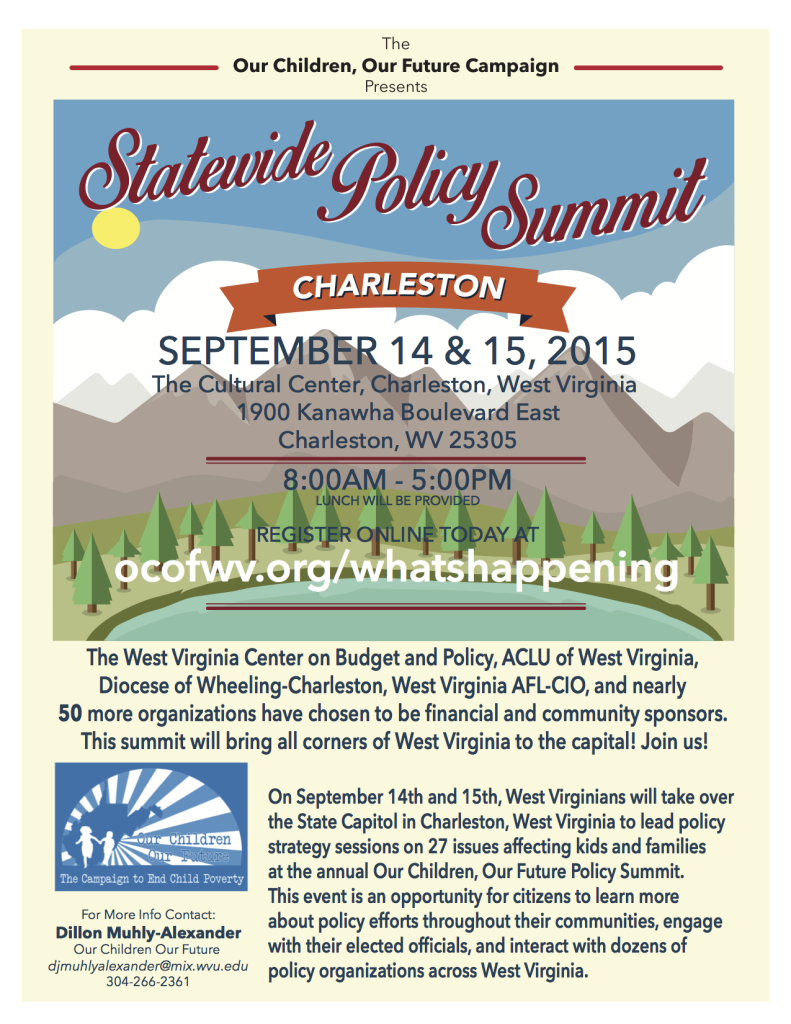 Tax Reform for ALL West Virginians
On September 15, Day Two of the Policy Summit, stick around for the release of our Tax Fairness Statement of Principles. Dozens of organizations have signed on to let the Joint Committee on Tax Reform, and the rest of the legislature know, that when it comes to tax reform, they need to remember all West Virginia families, including those living in poverty.
Any push for tax reform in West Virginia needs to remember working families. We will ask legislators to create a state Earned Income Tax Credit so that West Virginia can join the 25 other states and the District of Columbia who reward hard-working families who need a hand up to pay for their basic needs.
Come by the Governor's Conference Room (inside the Secretary of State's office) at 12:30PM on Tuesday, September 15 and help us deliver this important message.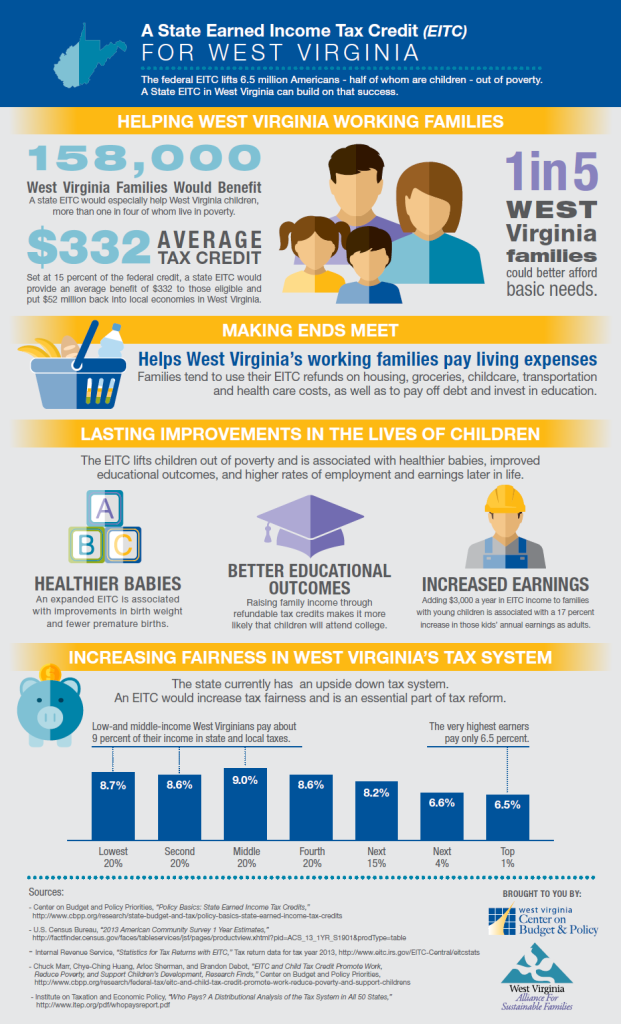 Seth DiStefano Joins Our Team!
This week Seth DiStefano came on board as our State EITC Campaign Coordinator. Seth is a native West Virginian and has worked with progressive coalitions in the state before as Field Organizer for the ACLU WV. His goal is to make West Virginia the 26th state to have its own EITC, providing a tax credit to low-income working families, and helping workers stay on the job.
Welcome, Seth!

WVCBP In the News
National (and international) focus on West Virginia's economy continued this week with the Wall Street Journal, Nasdaq and the Australian reporting on the ripple effect to other businesses as the state's coal industry continues to slow, citing WVCBP data.
As stock markets around the globe continue their roller coaster ride, the ups and downs are unlikely to be felt in West Virginia. Read what Ted had to say in this week's Clarksburg Exponent-Telegram.