How Will Tax Overhaul Affect West Virginia Counties?
As state legislators consider an overhaul of the state's tax system, some of the most concerned onlookers are local and county officials. This week some of them spoke publicly about being able to maintain services and funding for schools while facing a cut in revenue, especially when many are already having to make do with less as coal severance taxes decline. For more, here's an editorial from this week's Clarksburg Exponent Telegram and a story from West Virginia Public News Service.
One county commissioner stated that businesses seeking to create jobs in West Virginia want good schools, roads and infrastructure, and investing in these areas would be a wiser choice than more tax cuts.
And, as we've stated before, cutting business taxes in West Virginia has not created jobs:

How Family Income Affects Children's College Chances
How does parent income affect a child's chance of attending college? Check out this easy-to-use online tool to draw a graph with your prediction to see how closely you come to the correct answer.
Help Fight Poverty in WV
What issues/policies need changed in West Virginia that impact working families/children? The Our Children, Our Future Campaign is currently accepting policy proposals for its annual Policy Workshops and Symposium.
This is your chance to work on that issue you think needs attention. This year being placed on the OCOF ballot of issues requires a submitted application and participation in at least one workshop and the symposium.
Not sure about whether you want to submit a proposal but would love to work on a team? Attend the Policy Workshops to learn about the submitted policies and join a team! Policy Workshop registration information coming soon!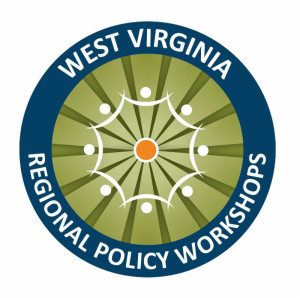 Join the Student Power Team
The Our Children, Our Future Campaign is pleased to announce its new Student Power Team. The Student Power Team is a project to help get more high school and college age young people involved in their communities and government. It will provide students with an opportunity to learn a vast amount of skills from leadership development to how to move a community need into public policy.
The goal is to have over 30 student chapters by next year. If you are interested in learning more or becoming a chapter contact Chris Kimes.
If you want to be part of the Student Power Team that helps guide this project throughout the year, please contact Lida Shepherd.
Mark your calendars: the first Student Power Team meeting will be June 26, 2015 in Pineville, WV at the Wyoming County SADD Powerhouse.