Coal In Decline Even Without New EPA Rules
New EPA rules to cut carbon emissions have dominated the headlines since they were announced. Arguably no state had a stronger negative reaction than West Virginia where the changes are seen as reigniting President Obama's "War on Coal."
Coal production has been in decline for years, however, and this trend will continue despite the new rules. For a broader perspective, here is Froma Harrop's column this week which quotes the WVCBP's Ted Boettner. Contributing to the decline is the expansion of shale drilling as Ted explains in this Charleston Gazette article.
Ted also appeared on WV Metro News' Talkline on Wednesday explaining that the time has come for West Virginia's leaders to take a seat at the table to plan for the future, instead of fighting a losing battle. Read more here.
West Virginia's Medicaid Expansion Success Story
Not only did West Virginia expand Medicaid coverage under the Affordable Care Act, it also did a great job in notifying people they were eligible. It did such a good job, in fact, that only one other state, Oregon, has seen a higher increase in enrollment.
This is great news for the Mountain State and for its residents who now have access to affordable health care. Read more in this Charleston Gazette article which quotes our Health Policy Analyst Brandon Merritt.
And here's more on a study showing that Medicaid expansion leads to a reduced high school drop-out rate and increased college attendance among low-income students.
Pay Raises for State Workers Good for Economy
This week WVCBP Fiscal Policy Analyst Sean O'Leary was quoted in the Charleston Daily Mail discussing this year's raise for state employees and teachers. Investing in the state's K-12 education system is an investment in the state's children and their future. Boosting state workers' wages boosts the economy, giving people more to spend and helping to raise them closer to the national average. West Virginia ranks just 47th in the nation in average salaries for local and state workers.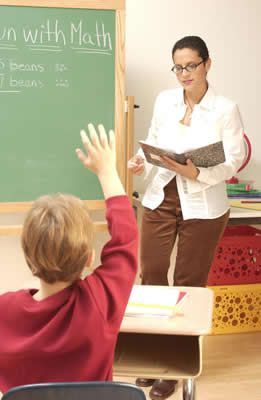 WVU Students Feeling Effect of Budget Cuts
State budget cuts continue to have their impact, this time with West Virginia University raising its tuition in response to cuts in higher education funding. In fact, the Promise scholarship will no longer fully cover tuition costs at WVU. Speaking of covering tuition costs, the amount the state has given away in tax cuts to businesses would more than pay for in-state tuition at all of its public colleges and universities. Read more in Sean's blog post.
Try This Conference Kicks Off Today
This weekend in Buckhannon folks from around the state are participating in the first annual Try This Conference. Health Policy Analyst Brandon Merritt is a panelist on both Friday and Saturday at the event which covers a wide array of topics on community, health and wellness.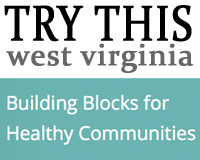 We're Hiring!
Last week we said so long to Alyson Clements, our Outreach Coordinator, as she relocated to Washington, DC to join her husband. Her absence leaves a huge gap in our staff and we are now starting the process of finding a replacement. Please help us get the word out that we are hiring. The position is full time with an excellent benefits package. The full job description is available here.