West Virginia Birthday Wishes:

Making higher education an affordable possibility for the state's young people:
There was disappointing news for college graduates last week as a measure aimed to allow them to refinance their college loan debt at today's lower interest rates was blocked in the U.S. Senate.
West Virginia's college grads average $25,000 in student loan debt for a four-year degree, above the national average. Sadly, the Mountain State ranks highest in delinquency on those loans.
And, with the cost of attending West Virginia's colleges and universities continuing to rise, the problem is likely to get worse. Restoring budget cuts to the state's colleges and universities, and making college affordable, will help keep West Virginia's talented young people here at home.
Read more from WV Metro News.
Expanding access to affordable health care/curbing tobacco use:
Expanding Medicaid coverage under the Affordable Care Act in West Virginia was a huge step in providing health care to the state's residents. Another way is to provide more choices in the state's health insurance marketplace. Just announced is the addition of the West Virginia Health Care Cooperative, a spin-off from Kentucky's marketplace, that will give those shopping for coverage more competition and possibly lower health care premiums starting in 2015. Read more in this week's Charleston Gazette.
Despite a national downward trend, West Virginia's teens continue to use tobacco products at a high rate. Brandon's blog post highlights the numbers and the need to educate our young people, as well as raise the tobacco tax, both in hopes of reversing these statistics.
Providing a greater variety of employment opportunities:
West Virginia, like Kentucky and Wyoming, has historically had a fairly narrowly defined way to grow its economy – expand development of it natural resources to create for economic growth. These three states fall among the bottom five in terms of economic diversification according to the 2014 State New Economy Index. Read more in this week's Charleston Gazette.
A more diversified economy, funding for higher education, and affordable health care will all help keep working families in West Virginia.
In case you missed it, Ted had a great op-ed recently which talked about the state's, and the nation's, continuing struggle with the growth of income inequality.
Events like these:
Our Children Our Future Policy Workshops: Registration is now open for the Our Children Our Future upcoming regional policy workshops. Each policy workshop will allow campaign partners the opportunity to participate in trainings on voter registration, local policy change,and policy advocacy trainings. Local champions, consisting of community members and legislators, will participate in a panel discussing how to effectively advocate for our children and families.
July 17: Southern Regional Workshop, WV School of Osteopathic Medicine, Alumni Center, Lewisburg, WV
July 22: Northern Regional Workshop, Gaston Caperton Center, Clarksburg, WV
July 24: Central Regional Workshop, St. Timothy in the Valley, Hurricane, WV
July 29: Eastern Regional Workshop, Blue Ridge Community/Technical Center Martinsburg, WV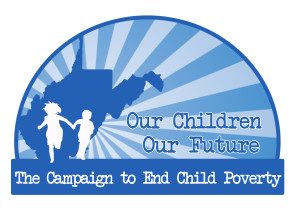 Homebuyer Workshops: On June 24 and July 29, KISRA will sponsor workshops geared toward turning renters to homeowners. They are especially aimed at low- and moderate-income families. Learn more here.
Free movie: How can white people use their privilege to take a stand against racism? Come and watch "Cracking the Codes: the System of Racial Inequality" on Tuesday, July 8 at 2:30PM at Temple Israel on 2312 Kanawha Blvd East. See a film clip.
Strengthening Families in West Virginia Conference: On September 25, KISRA will sponsor an all-day conference at the Charleston Marriott Town Center on Empowering Fathers and Families for the Future. Registration information is available here.