This Father's Day: Helping Working Fathers
Two working-family tax credits, the Earned Income Tax Credit (EITC) and Child Tax Credit (CTC), are powerful tools for reducing children's poverty and helping families put food on the table, while boosting the local economy.
About 13 million fathers in low- and moderate-income working families received either the EITC or the low-income portion of the CTC in 2012. About 72,000 of those fathers live right here in West Virginia.
It's time to call on Congress to make permanent key provisions of the EITC and Child Tax Credit (CTC) instead of pushing these working dads into poverty.

Reducing Greenhouse Gases in West Virginia
This week Downstream Strategies and the Center for Energy and Sustainable Development at the WVU College of Law released "The Clean Power Plan and West Virginia: Compliance Options and New Economic Opportunities," a new report that describes strategies for West Virginia to meet the requirements of the proposed EPA Clean Power Plan rule.
The goal of the federal Clean Power Plan is to reduce greenhouse gas emissions by 30 percent by 2030. The report lays out ways in which West Virginia can meet that goal. Here's more from West Virginia Public Broadcasting.
The Cost of Unhealthy Lifestyles
Earlier this month, Ted presented at the annual Try This conference in Buckhannon, WV. The topic of his presentation was Healthy Lifestyles and Economic Development.
His presentation focused on the benefits of a healthy population including lower health care costs and greater economic productivity.
In 2009, the cost of obesity alone cost West Virginia $1.2 billion.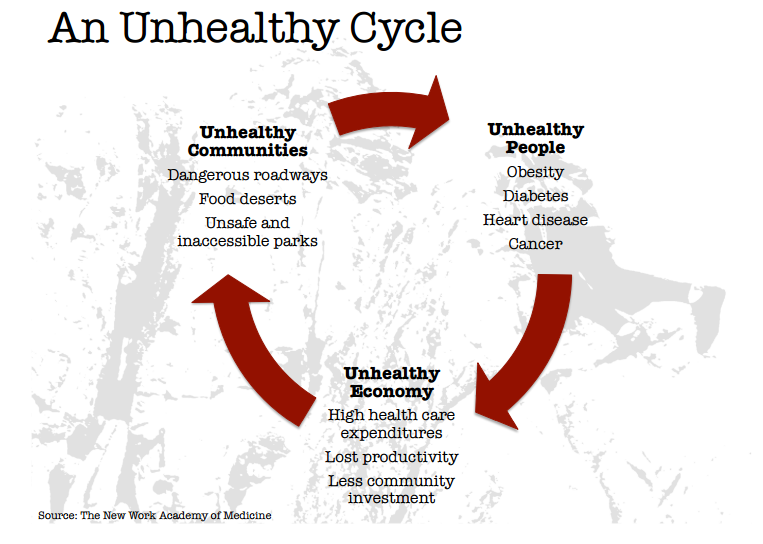 More Job Opportunities
Here are more job openings with the The Our Children, Our Future Campaign. For more, please see last week's Budget Beat.
1. Looking for Try This VISTAs! Try This is an exciting movement to help knock WV off the top of the worst health lists (trythiswv.com). VISTAs are full-time, 35-hour/week, federal positions that receive a $449 stipend every two weeks plus some help with student loans. If you are interested, send a cover letter and resume to Stephen Smith (with VISTA in the subject heading) that clearly states your reason for wanting the position, your desired start date (June or August), the particular skills and experiences you want to bring to the organization, and what area(s) of the project you are most interested in working on, and why. Go here for more information.
2. Become an OCOF Volunteer or Intern! Interns/volunteers must give at least 10 hours/week for at least 4 weeks (though we encourage longer commitments). We have internships in a wide range of areas – community organizing, policy issue research and support, conference and event planning, policy advocacy, on-line media and activism, fundraising, strategy, and data management. If you are interested, please send a cover letter and resume to Stephen Smith clearly stating the time you have available, your specific interest areas, and a paragraph about what your ideal internship or volunteer experience would look like.
3. Jobs at KISRA. KISRA (Kanawha Institute for Social Research and Action) has regular job postings up here: Current positions include a part-time culinary instructor.
4. Can't knock on doors? Volunteer from your own computer two-five hours/week doing data entry.Contact Alexandra with "Data Volunteer" in the subject heading if you are interested in becoming one of our treasured data entry volunteers.