Free Movie Tonight/Budget Breakfast Presentation Online
Tonight – Free Movie!
Join us tonight at the Culture Center for a screening of "Inequality for All" from 5:30-7:00PM. A discussion and reception will follow. Learn more about what you can do to fight income inequality in West Virginia!
Congratulations, Renate!
Today in Washington, DC, WVCBP Chair Renate Pore received the Consumer Health Advocate of the Year Award at the annual Families USA Health Action Conference.
"Because of Renate's efforts, West Virginia ranks among the top states in having the highest rates of children insured through the Children's Health Insurance Program. She has taken that same energy and is working to get young West Virginians to enroll in health care-important both to the young people themselves and the state's overall pool of enrollees," said Ron Pollack, Executive Director of Families USA.
Way to go, Renate!
Five Big Questions About the Massive Chemical Spill
It's on all of our minds and we have so many questions. We think this Washington Post article helps pull together some of the most fundamental concerns surrounding the January 9 chemical spill and resulting water crisis.
In Case You Missed It
On Wednesday, we held our first Budget Breakfast. Despite the frigid temperatures, many of you braved the weather to attend. If you missed it, Ted's presentation is available here. Thanks to Senate President Jeff Kessler for his opening remarks including his support for a West Virginia Future Fund, or as he also called it, the What If, Why Not Fund.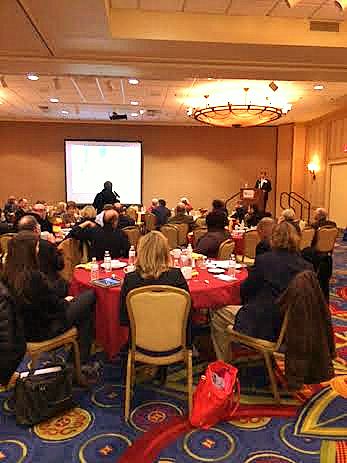 2014 Budget Breakfast – January 22, 2014
Win This Collector's Item!
Help the WVCBP Wonks! The first person to provide a government document that shows how much West Virginia is projected to spend on Medicaid (using state, not federal dollars) in FY 2015 wins this mug!