Governor Releases State Budget
Right at the start of the 2014 Legislative Session came news of mid-year budget cuts that will fall heavily on the state Department of Health and Human Resources and on the state's colleges and universities. These additional cutbacks will be in addition to budget reductions already impacting these agencies and their important programs. For more specifics on where the impacts will be felt, see Sean's blog post this week.
Despite his newly proposed budget cuts, in his State of the State address on Wednesday, the governor announced long-overdue pay raises for state employees. To pay for these, and the budget gap, he will dip into the state's Rainy Day Fund, the first time this measure has been taken. The governor's budget also includes reductions to some very important programs, including Home Visiting and the Center on End of Life Care.
Confused? WVCBP Executive Director Ted Boettner will sort out what this all means at the 2014 Budget Breakfast taking place on January 22 at the Charleston Marriott from 8-9AM. Breakfast starts at 7:30AM. Tickets are $20.
Senate President Jeff Kessler will provide opening comments and provide his perspective on this year's state budget.
Sponsorships are available at the $250 level (includes 2 tickets), the $500 level (includes 4 tickets) and the $1,000 level (reserves a table of 8). Sponsorship includes being mentioned in conference materials.
Our Children Our Future Planning Meeting Near You
The Our Children Our Future campaign is taking it to the streets with meetings this month throughout the state. Learn more about how to beat back the effects of budget cuts that are sure to impact the state's low-income families and their children.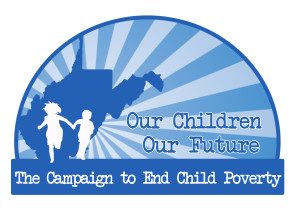 This week's meetings:
January 13: North Central WV (Mon/Taylor/Preston/Harrison) Monday 10am-noon Harrison County FRN office – Contact Lisa Wotring
January 13: Cabell County 4 pm, Enslow Park Presbyterian; Linda Anderson
January 14: Ohio & Marshall – Catholic Charities in Wheeling – 10-noon – Contact Lisa Wotring
January 14: Logan & Boone County – noon, Logan Library; Lida Shepherd
January 16: Barbour County – World Vision in Philippi – 10-noon – Contact Lisa Wotring
Is West Virginia's Government Transparent or Accountable?
This week, the State Journal posed this question to WCBP Executive Director Ted Boettner and others. The answer: we have no way of knowing. For years, the WVCBP has called upon state government to provide more transparency, with the best way of doing so to create a Legislative Fiscal Office. Establishing this nonpartisan entity to look at the state budget and fiscal notes would help provideaccountability in state government.
Next Week – Free Screening of "Inequality for All"
Come down to the Culture Center on Tuesday for a free screening and discussion of "Inequality for All" from 5:30-7:00 PM. Clips of the movie will be shown and discussed. A free reception to follow. RSVP to Alyson.