State Senate Poised to Pass Prevailing Wage
On Tuesday, the Senate Government Organization Committee passed out SB 361, legislation to repeal the state's prevailing wage. The single-referenced bill is now in the hands of the full Senate where it was read for a first time today.
In follow-up to our report released last week, "West Virginia's Prevailing Wage: Good for Business, Good for Workers," here is Sean's op-ed, appearing in both the Charleston Daily Mail and the Huntington Herald-Dispatch today, which states the case why it's important to continue to provide a prevailing wage for hard-working West Virginia laborers.
Here's more coverage of the issue from the Charleston Daily Mail and West Virginia Public News Service. Go here to watch Sean's interview with Ashton Marra on West Virginia Public Broadcasting's Legislature Today.
Here's next week's budget hearings (in respective Finance Committee rooms):
2/9/2015
2:00 PM – Public Service Commission (House)
3:00 PM – Higher Education Policy Commission (Senate)
3:00 PM – Supreme Court (House)
4:00 PM – Community and Technical Colleges (Senate)
2/10/2015
3:00 PM – Consumer Advocate Division (Senate)
3:45 PM – Public Service Commission (Senate)
2/11/2015
9:00 AM – Higher Education Policy Commission (House)
10:00 AM – Community and Technical Colleges (House)
President's Budget Provides Assistance to West Virginia Communities
This week President Obama released his budget for FY 2016 which starts on October 1. Of particular note to Appalachia, hard hit by the decline in coal production, is the president's Power Plus Plan which would "invest in workers and jobs, address important 'legacy costs' in coal communities, and drive development of new technologies," as reported in this week's Charleston Gazette.
From the Gazette article: "The president's plan offers an incredible opportunity to take meaningful action to help regenerate coalfield areas where coal will inevitably decline," said Ted Boettner, WVCBP Executive Director.
Here is an overview of the plan directly from the president's proposed budget.
Free Black History Event This Monday
West Virginia State University will kick off Black History month on Monday, February 9 with a very special event, "A Conversation with Pamela J. Meanes."
Attorney Meanes is the current President of the National Bar Association and a vocal advocate for federal investigations into police violence against minorities across the country.
Please plan to attend at 6:30PM at the Wilson Student Union, West Virginia State University.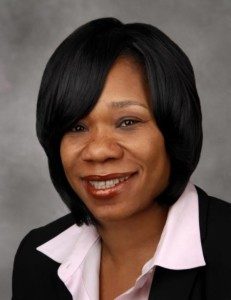 The First 1,000 Days
If you haven't had a chance to watch "The First 1,000 Days: Investing in WV Children When it Counts" it is available here including extra clips from many of our coalition partners. Check out this important film!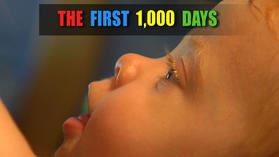 Educating Our Children Good for the Economy
As it turns out, providing a quality education for our children does more than just prepare them for the future, it also improves our nation's economy. A new study looks at what the educational gap between low-income and wealthy children means in terms of lost revenue and economic growth. Read more here.