Shout-Out to Evidence Counts, the WVCBP Blog
As a Budget Beat reader, you are familiar with the WVCBP blog, Evidence Counts. We are proud to be one of the top blogs followed by West Virginia Focus as mentioned in its Sept/Oct issue! Our work on broadband access is also cited on page 24.
Read the latest West Virginia Focus at www.wvfocus.com.

Summit on Race Matters – Stay in Touch
The Summit on Race Matters in Appalachia brought together over 200 people from across the state last month. Let's keep the conversation going! The next meeting will be January 8, 2015 at 11:30 am at the Fifth Quarters Restaurant, 201 Clendenin Street, downtown Charleston.
Please like the new Race Matters in WV Facebook group to learn more!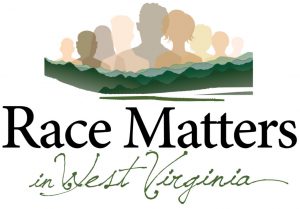 Budget Breakfast, January 21, 2015
The WVCBP will hold its second annual Budget Breakfast on Wednesday, January 21 at the Four Points Sheraton in downtown Charleston. Please consider a sponsorship to our once-a-year fundraiser. More information in next week's Budget Beat!
Our Children Our Future Platform Decided
The ballots are in and here are the unofficial Top 10:
#1: Protect and Provide a Secure Funding Stream for Family Support Programs
#2: Expanding Quality Early Childhood Programs
#3: Juvenile Justice Reform
#4: Drinking Water Protections
#5: Defend Medicaid and CHIP, While Expanding Medicaid Access to Mental Health Therapy
#6: Past Due! It's time for Tobacco to pay its fair share
#7: Retiring Old Laws so Nurses (APRN'S) can meet health needs for WV families
#8: Stopping Meth Labs in WV
#9: Erin's Law: Preventing Childhood Sexual Assault
#10: Providing Earned, Paid Sick Days for Workers and Schedules that Work
Learn more at www.wvhealthykids.org and plan to attend Kids and Families Day on Wednesday, January 14, 2015 at the state Capitol. Register here.
Safe Water System Leadership Training
It is a year after the water crisis, and little progress has been made towards an improved water system. WV American Water has not taken any steps to fix its infrastructure, and the Public Service Commission's investigation has been delayed.
Advocates for a Safe Water System (ASWS) is building an organized base of citizen leaders to push for the changes needed in our water system.
More than 120 people attended the ASWS safe water system panel discussion and community conversation in November. Join them for a January leadership training to turn what was learned at that forum into action. (You are welcome to join even if you were not about to attend the November meeting.)
Saturday, Jan 17th, 9am-1pm (lunch provided)
St. Marks United Methodist Church (900 Washington St E., Charleston
Please register to reserve your lunch!