Greater Fiscal Responsibility is Possible
West Virginia should make improvements to the way it estimates revenues in order to create a more fiscally responsible budget, according to a new report from the Center on Budget and Policy Priorities.
In the report's evaluation of how states come up with a revenue estimate for the annual budget, West Virginia scored only a two on a scale of zero to five due to its failure to employ basic best practices that create strong, reliable revenue estimates to guide state spending.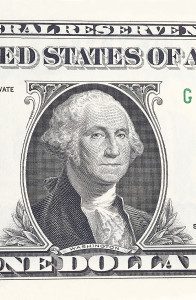 West Virginia's process for estimating revenues is tilted too far toward the Executive Branch. Unlike many states, the West Virginia legislature does not work with the executive branch to produce a consensus forecast. When one branch is excluded from this process key decision makers are more likely to dismiss or dispute the revenue estimates.
More transparency would go a long way to reforming this process. Creating of an independent Legislative Fiscal Office would provide nonpartisan oversight of the state's budget and create greater balance in the decision-making process. This office could also provide more accurate fiscal notes and estimates of the costs of proposed legislation.
Have You Registered for Next Month's Policy Symposium?
Want to learn more about energy-efficient, affordable housing? Do you want to see West Virginia reform its juvenile justice system? There's something of interest for everyone at the Our Children Our Future Policy Symposium taking place at the state Capitol on September 9 and 10. A full list of sessions is available here.
For a great recap on why West Virginia is long past due bringing needed reforms to how it incarcerates its young people, read today's oped in the Charleston Gazette by former WVCBP board member Rick Wilson.
More on Coal's Future
Last week's headlines were dominated by reactions to new EPA regulations and their potential impact to coal production and employment. Today's Charleston Gazette editorial page calls for proactive leadership on helping southern West Virginia as coal production sharply declines. WVCBP Executive Director Ted Boettner's (AKA Charleston strategist) ideas of creating a G.I. Bill for displaced coal miners and putting miners to work reclaiming abandoned mine sites are part of the Gazette's recommendations for transition.
Support an Increase to the Tobacco Tax
West Virginia taxes cigarettes at a rate of just 55-cents a pack, well below the national average. Increasing the tobacco tax would cut smoking rates, improve health, reduce medical costs, and stabilize the state budget. Tell Governor Tomblin that you support an increase to the tobacco tax with this quick action.