Register Today to Hold Your Seat at Next Month's Policy Symposium!
Registration is open for next month's Our Children Our Future Policy Symposium at the state Capitol in Charleston. Day #1 is September 9 the the Culture Center with a wide variety of policy sessions. On Day #2 we present those policy ideas to legislators at an interim meeting of the Joint Select Committee on Children and Families. Also on Day #2 we will gather in the House Chamber to learn how to hold a Fall Forum in your community.
But we need you to register today!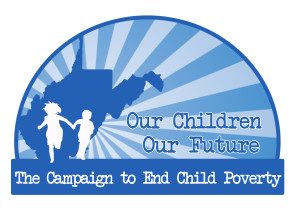 Another Great September Event: Strengthening Families in West Virginia Conference
Next month come out to learn more about empowering fathers and families for the future at KISRA's Strengthening Families Conference on September 25 from 8:00AM – 4:30 PM at the Charleston Marriott. Read the conference schedule here.
Layoffs Don't Necessarily Mean Fewer Jobs
With newspaper headlines dominated by announcements of mine closures and layoffs, it's important to distinguish between layoff and actual employment loss. Since 2009, West Virginia has averaged about 2,295 coal job separations per quarter, meaning every three months 2,295 coal miners are either laid off, retire, quit or are fired. But during that same time period, West Virginia's coal industry averaged 2,292 hires per quarter.
Interesting note: southern West Virginia is outpaced by 10 other regions in terms of coal productivity, most notably northern West Virginia. Read much more in Sean's blog post.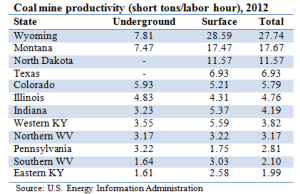 Happy Birthday, Medicare!
As Medicare celebrates its 49th birthday, there is good news about the program's future as the growth of health care costs slows. Medicare covers 52 million people in the United States and provides benefits to one in five West Virginians. Without it, even more West Virginians would be living in poverty. Read more here.
West Virginia Wives Earning the Majority of Household Income
A new study out last week shows that West Virginia has the largest percentage of wives earning the majority of their households' incomes. Whether it's the recession, a loss of jobs traditionally held by men, or other factors, West Virginia wives are bringing in over half of their families' incomes, second only to Florida. Read more in the Charleston Gazette and Clarksburg Exponent-Telegram.