Report Calls on Governor to Restore Budget Cuts
In a report released this week, the Our Children Our Future campaign called upon Governor Tomblin to restore budget cuts to vital family support programs. In March, the governor vetoed over $1 million in funding to programs that help prevent domestic violence, provide in-home visiting and much more.
The cuts are a mere 0.02% of the state budget and do little to offset the tens of millions in tax credits provided to businesses each fiscal year. In fact, the cuts will kill jobs as Family Resource Centers and other facilities are forced to cut back on services and reduce staffing.
Read more in the Charleston Gazette, the State Journal and the Beckley Register-Herald.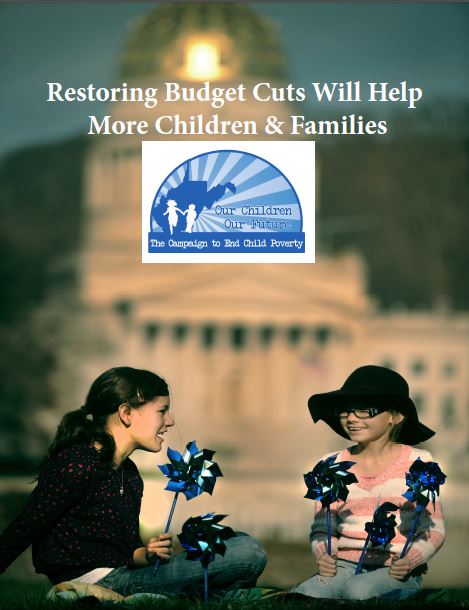 A Regional Look at Fracking
As part of the Multi-State Marcellus Collaborative, the WVCBP studies the impact of gas drilling on communities and the state budget. Read this National Journal article for more on how states in the Marcellus Shale region are looking to each other on how to respond to the continuing fast-paced growth in the industry.
Paid Sick Days Benefits Workers, Employers and the Community
More than 260,000 West Virginia workers are not able to take a paid sick day when they are ill. Requiring employers to provide this benefit would not only reduce business costs, it would help West Virginia create a healthy workforce. 40 million workers nationwide lack this basic protection and most affected work in low-wage service sector jobs. Read more in Alyson and Sean's blog post.
War on Poverty
Poverty rates remain high in West Virginia as the nation marks the 50th anniversary of President Johnson's War on Poverty. In its coverage of this milestone, the Morgantown Dominion Post cited the WVCBP's report released last year on how ongoing poverty impacts West Virginia's children and families.
On the Run
Not one but two WVCBP staff members competed in marathons this past week. Outreach Coordinator Alyson Clements ran in the Boston Marathon and Health Policy Analyst Brandon Merritt in the Kentucky Derby Marathon. Inspirational!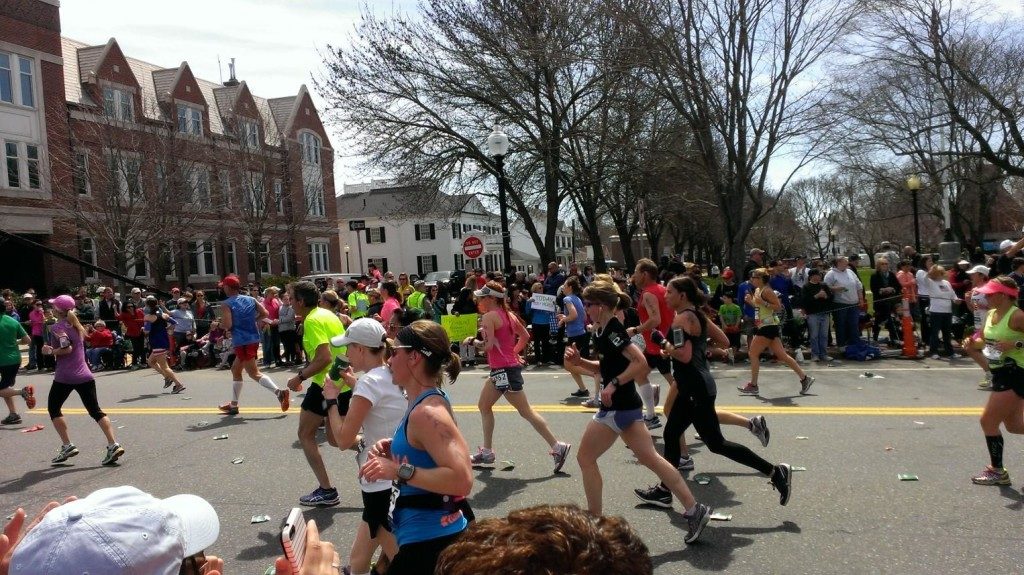 Alyson in the Boston Marathon on 4/21/14 (she's in a blue t-shirt in the center of the photo, across the yellow lines)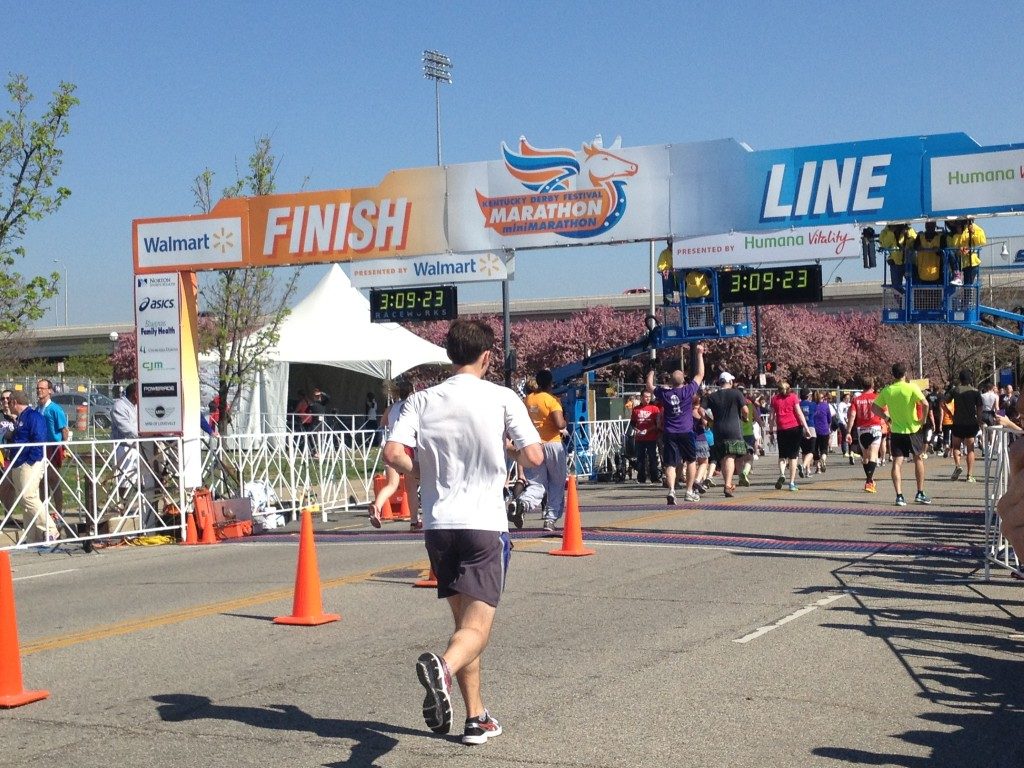 Brandon in the final stretch of the Kentucky Derby Marathon on 4/19/14