So-Called "Right to Work" Bill is First of the 2016 Legislative Session
The very first Senate Bill introduced this year would make West Virginia the next so-called "Right to Work" state. As they deliberate the legislation, West Virginia legislators are relying on a flawed analysis from WVU's College of Business and Economics according to a report out this week from the Economic Policy Institute. Here's more in today's Charleston Gazette-Mail.
The bill was passed out of Senate Judiciary today on a 9-8 vote.
Here's more in Ted's blog post on why "Right to Work" legislation cannot be linked to creating West Virginia jobs and improving its economy.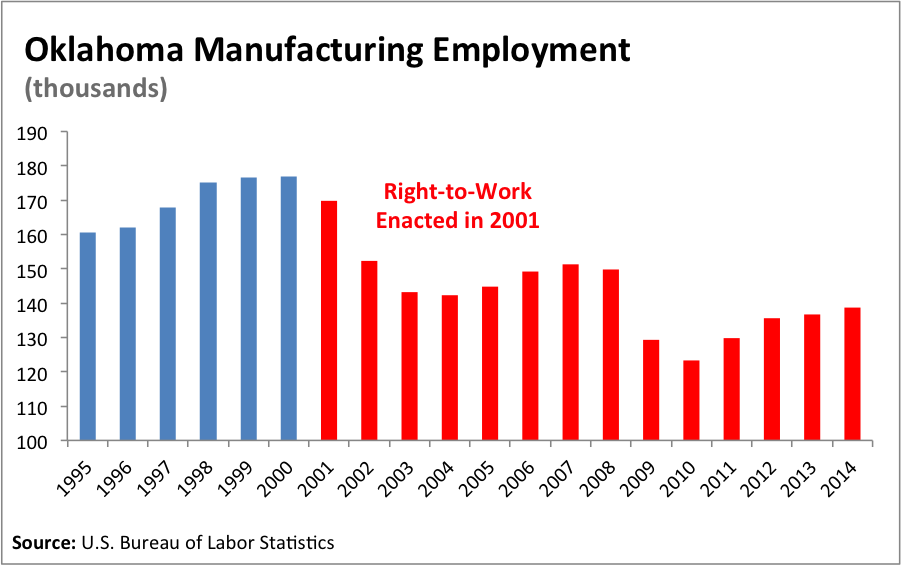 Ted's Statement on Governor Tomblin's State of the State Address
What the governor proposed will make West Virginia's hard times even harder.
Instead of a balanced approach that includes revenue to meet the state's growing needs he relies on cuts to the public investments that help build strong economy.
His higher education cuts would pile more debt on our college students and their families. The ideas he offered won't help West Virginia's working families, keep young people in our state or help people move from poverty to the middle class.

Last Chance to Register!
Yesterday, the governor released his proposed budget for the upcoming year and by Tuesday we'll be ready to tell you everything you need to know about it. Spoiler alert: the state is facing a $353 million deficit and we can expect more cuts to important programs like higher education.
The 2016 Budget Breakfast is on Tuesday – have you registered?

In Case You Missed It
On Monday a diverse group of experts came together in Charleston to discuss how a West Virginia Earned Income Credit could benefit the state's working families and its economy. Speakers presentations are available here. Here's more in the Charleston Gazette-Mail.

Senate Finance Chairman Mike Hall talks about West Virginia's current budget situation.
Limiting SNAP Benefits Won't Boost Employment
On January 1, the West Virginia Department of Human Resources (DHHR) added a so-called work requirement to the Supplemental Nutrition Assistance Program (SNAP).
In nine West Virginia counties, adults aged 18 to 50 with no dependent children must participate in a work or educational activity for a monthly average of 20 hours per week in order to maintain SNAP eligibility, with some exceptions. In West Virginia, there are about 37,000 adults who could lose SNAP benefits from this policy change.
Denying recipients about $150 a month for food in counties that have not recovered from the recession sounds is bad policy. In fact, 8 out of the 9 counties affected have more people unemployed now than before the Recession. Here's more in Sean's blog post.
It's That Time of the Year! Here's Where You Can Find Help At Tax Time!
Upcoming Events at the State Capitol This Month
January 28: Kids and Families Day
January 29: West Virginia Earned Income Tax Credit Awareness Day