The WVCBP policy advisory committee launched in January 2019 and is made up of partners, stakeholders, and community leaders from across the state. They are tasked with ensuring that the WVCBP's work is grounded and informed by the priorities, needs, and realities of our partners. The advisory committee develops our research and policy priorities, partners on community engagement and local events, and provides feedback and recommendations on our work.
For more information, please contact Kelly Allen.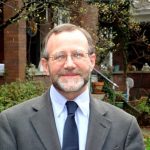 Jeff Allen
Jeffrey S. Allen is a United Methodist pastor currently appointed to the West Virginia Council of Churches as the Executive Director. He holds a Bachelor of Arts degree in Biology and a Bachelor of Arts degree in Religious Studies from West Virginia University and a Master of Divinity degree from Emory University. He previously served as Project Director for the West Virginia Healthy Kids and Families Coalition between 2008 and 2012, as the Community and Families Development Director at Community Development Outreach Ministries (CDOM) for thirteen years, and also served the Keystone and Northfork United Methodist Churches in McDowell County, West Virginia, the College Hill United Methodist Church in Waco, Kentucky, and as interim pastor at Simpson Memorial United Methodist Church in Charleston, West Virginia.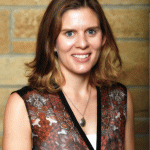 Sara Anderson
Dr. Sara Anderson is an Assistant Professor of Learning Sciences and Human Development at West Virginia University. She is also a Robert Wood Johnson Foundation Interdisciplinary Research Fellow. Dr. Anderson is a developmental psychologist who studies early childhood education, residential mobility, and school-based health centers and serves on the Monongalia County Board of Education.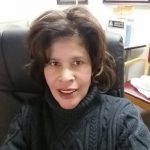 Lauri Andress
Lauri Andress, PhD, JD, Assistant Professor, Department of Health Policy, Management, and Leadership, West Virginia University (Co-Investigator), Over the course of her academic career, Dr. Andress has secured a Masters of Public Health and Ph.D. in Community Health Science (University of Texas Health Sciences Center, major in health policy; concentration in Management and Policy Sciences), and a law degree (South Texas College of Law). Dr. Andress' scholarship has focused on advancing knowledge of the social causes and consequences of inequities, the interactions between social and legal institutions, and the impacts of injustice on wellbeing. She has drawn from her legal, public health, and community lens to analyze and promote health equity in all policy-making. For the last few years, she has utilized theories and methods from human geography in the service of public health theories to characterize the social and contextual factors that serve as a backdrop to the use of built environment policies and strategies.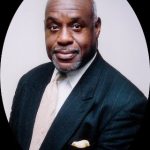 Ron English
Rev. Ron English just completed his third charge as an Interim Minister at the Antioch Baptist Church in Huntington, WV. He is trainer/facilitator in race relations and nonviolent communications for law enforcement and collaborative organizations committed to criminal justice reform. Rev. English has moderated and produced public affairs programs for commercial and public television and is featured in the documentary "Blood On the Mountain" which was nominated for an Emmy currently running on Netflix. English worked on the administrative team that opened the Mt. Olive Correctional Complex, the state's maximum security prison for adult offenders in Fayette County Under the WV Division of Corrections. He has taught African- American history at the University of Charleston, West Virginia State University and West Virginia Tech. His essays and editorials have been featured in local newspapers and other publications, particularly on the life and work of Martin Luther King, Jr. In 1989, he participated in a delegation of African American leaders in the Anti- Apartheid Movement in America who were invited by Bishop Desmond Tutu to South Africa upon the release of Nelson Mandela. He was the 2012 recipient of the Governor's Martin Luther King Living the Dream Award for Peace.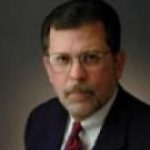 David Haney
David Haney is a graduate of Fairmont State College with a bachelor's degree in business administration, with additional course work toward a MBA at the West Virginia College of Graduate Studies. A Fairmont, West Virginia native, Haney was first employed by the WVEA in 1978 as Director of Business Affairs. He became the Assistant Executive Director in 1987 and the WVEA's Executive Director in 1996. Haney continues to serve as the Association's chief financial officer. Prior to joining the WVEA staff, Haney was the assistant to the Executive Director of the West Virginia Teachers Retirement Board for four years. He has served on numerous committees and commissions, including former Governor Caperton's Financial Condition Task Force, the Consolidated Public Retirement Board and currently serves on the WV Investment Management Board. Haney is considered an expert on the West Virginia Teachers Retirement System and has vast pension knowledge. He has been interviewed and written articles for Teachers Talk, a financial information publication for K-12 educators. Haney and his wife Terri, who is a teacher, live in Hurricane. He is the father of three daughters and has a number of grandchildren.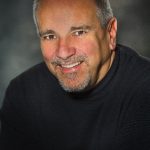 Jim Hunt
Jim Hunt is an author, speaker and consultant focused on sustainable solutions for municipal governments. He served over thirty years in local government as a Mayor, Councilmember and Executive Director of a Community Non-Profit. In 2006, Mr. Hunt served as President of the National League of Cities, the nation's largest and oldest organization representing the interests of over 18,000 cities, towns and villages. American City & County magazine named Mr. Hunt as the 2006 Municipal Leader of the Year for his work in creating the Partnership for Building Inclusive Communities. He recently released his second book, The Amazing City-7 Steps to Creating an Amazing City and has traveled world-wide speaking to municipal officials and conducting workshops and seminars. Mr. Hunt also serves as an advisor to the National League of Cities Service Line Warranty Program.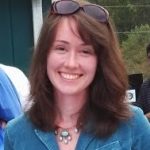 Savanna Lyons
Savanna Lyons is Co-Executive Director of West Virginia Citizen Action Group, where her work focuses on voter engagement and grassroots organizing for economic justice. She's also a founding Steering Committee member of Rise Up WV, a political action group in Charleston, WV, and a founding interim board member of the Call to Action for Racial Equality (CARE) Coalition. Her other advocacy experience includes directing safety net campaigns at Our Children Our Future, founding the West Virginia Youth Organizing Fund to stipend and train marginalized young organizers, and founding and directing the West Virginia Food and Farm Coalition, a statewide coalition for food-based economic development and better food policy. She also worked in community and workforce development in West Virginia and Iowa for over 10 years. Savanna holds an M.S. in Economics and Sustainable Agriculture from Iowa State University and a B.A. in Environmental Science and Public Policy from Harvard University.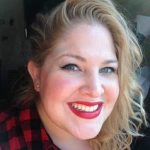 Spencer Moss
Spencer Moss is the Executive Director of the West Virginia Food & Farm Coalition. She has worked with the Coalition since 2015 and has continued to develop their policy program during her tenure, procuring big wins for the WV food and agriculture community, including a farm-to-food-bank tax credit, a limited liability for agritourism farms, an expansion for rabbit production, and a new cottage food law. Other policy endeavors include land access for farmers, institutional procurement of local products, state investment in local agriculture, reunification of mineral rights, defending access to SNAP, and fair and equitable forest farming. As the daughter of a farmer, Spencer can't ignore her roots when it comes to farming and agriculture. She's committed to helping those who want to farm find the resources to do so. Spencer holds a B.S. in Communications from Missouri Western State University and a Masters in Public Administration with an emphasis in Local Governance and Community Development from West Virginia University.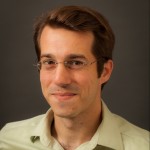 Sam Patsonk
Sam Petsonk is an attorney at the nonprofit legal organization Mountain State Justice, focusing on workers' rights, employment law, cooperative law, and various public interest and class action matters. As lead counsel, Sam has represented over 500 West Virginia workers and secured millions of dollars to help working families through class actions and individual cases. He spent several years working for U.S. Senators Robert C. Byrd and Carte Goodwin in Washington, DC on energy and labor policy. Sam earned his law degree at Washington & Lee University. He is engaged in various community and economic development projects, and serves on the West Virginia Advisory Committee of the Natural Capital Investment Fund, among other endeavors.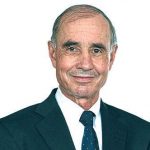 Richard Robb
Richard Robb is a practicing attorney and a former mayor of South Charleston. He is an Army veteran who was awarded the Bronze Star.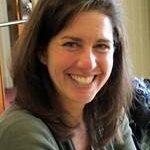 Angie Rosser
Angie Rosser is the Executive Director of the West Virginia Rivers Coalition, a statewide non-profit organization dedicated to the conservation and restoration of West Virginia's exceptional rivers and streams. Angie has worked in West Virginia in the non-profit sector since 1995, developing a background in statewide policy, community organizing, coalition building and program administration. Her policy advisory roles include appointment to the State Conservation Committee, WV Public Water System Supply Study Commission, and WVDEP Environmental Protection Advisory Council. She lives along the banks of the Elk River in Clay County. Her motivation for clean water advocacy is rooted in the belief that the conservation of our water resources is central to a shared prosperity. Angie holds a BA in Anthropology from the University of North Carolina at Chapel Hill and an MA in Organizational Communication from West Virginia University.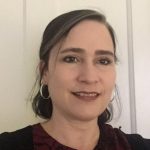 Stacey Ruckle
Stacey Ruckle is Communications & Campaign Director for the West Virginia AFL-CIO, an umbrella organization that represents 575 local unions and 140,000 active and retired members of the AFL-CIO. Stacey came to the WV AFL-CIO in 2015, having spent more than a decade as Communications Director for the West Virginia House of Delegates, and worked as a newspaper reporter and editor prior to that. She also currently serves on the Board of Directors of West Virginians for Affordable Healthcare and is a member of the Laborers' International Union Local 1353.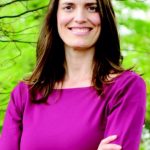 Lida Shepherd
Lida Shepherd is with the West Virginia Economic Justice Project, a program of the American Friends Service Committee where she works statewide on issues affecting low income and working people. Her work focuses on popular education trainings, policy advocacy, and building coalitions in support of racial and economic justice. Lida also serves on the boards of the American Civil Liberties Union-WV and the WV Community Development HUB. She graduated from the University of California at Berkeley with a degree in Peace and Conflict Studies and lives with her family in Charleston.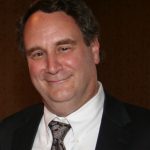 Steve Tuck
Steve Tuck is the chief executive officer with Children's Home Society of West Virginia. Children's Home Society is an over-120-year-old non profit children's and family service organization, providing state wide services, in areas such as: foster care, adoption, emergency shelter, and community based services. Tuck has been with Children's Home Society for over 26 years, 7 years as CEO. Additionally he has experiences in other youth service non profit organizations. He serves on many task forces, collaborations, policy groups in West Virginia.
Not Pictured
Jim McKay- Team WV, Prevent Child Abuse WV
Bradley Wilson – WVU Food Justice Lab
Loretta Young – West Virginia Poor People's Campaign